Black Panther Red carpet London Premiere
Thursday 8th February
Eventim Apollo
Confirmed
Plot
After the events of Captain America: Civil War, King T'Challa returns home to the reclusive, technologically advanced African nation of Wakanda to serve as his country's new leader. However, T'Challa soon finds that he is challenged for the throne from factions within his own country. When two foes conspire to destroy Wakanda, the hero known as Black Panther must team up with C.I.A. agent Everett K. Ross and members of the Dora Milaje, Wakanadan special forces, to prevent Wakanda from being dragged into a world war.
Directors
Ryan Coogler
Gender
Action,Adventure,Sci-Fi
Rating
0
/
10
stars from
0 users.
Release
2018-02-16
Homepage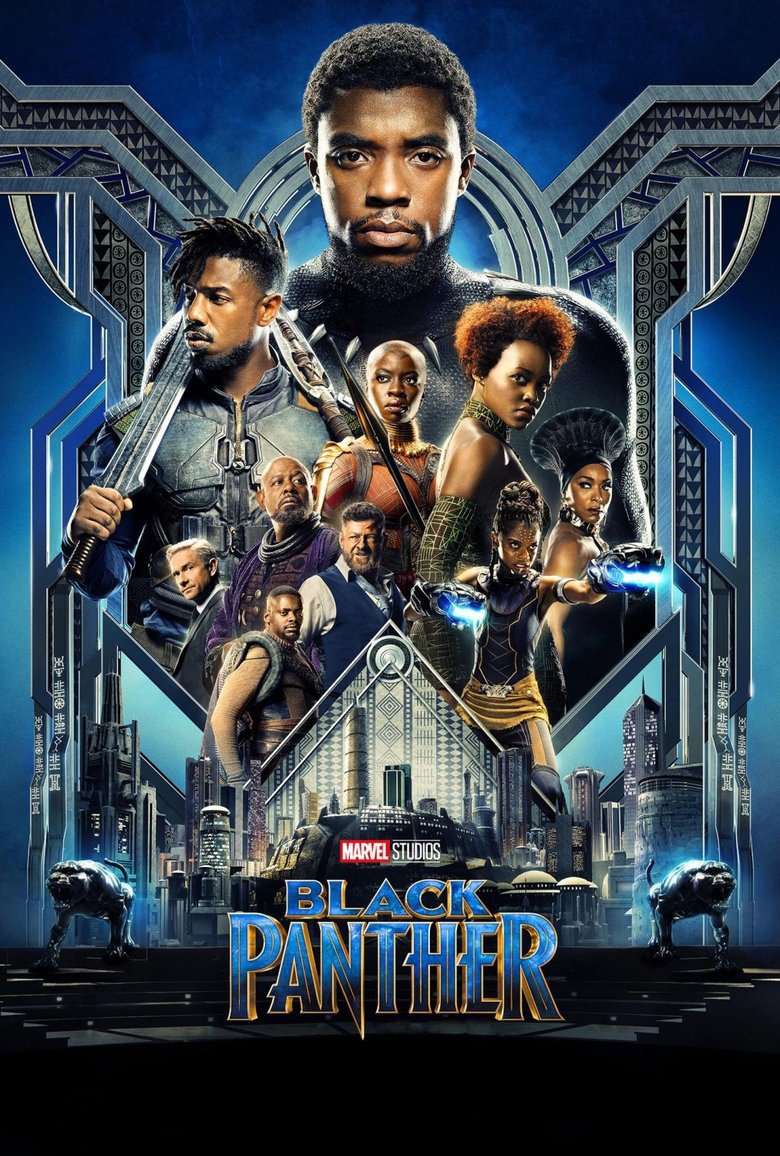 black panther
Trivia
Wesley Snipes had wanted to play the Black Panther in the 90s, and had gone to Columbia Pictures with a script. He later went on to play the vampire hunter Blade; he was still interested in playing the Black Panther, but Marvel decided to go a different direction while Mr. Snipes is busy creating his own superhero roles and writing superhero books and screenplays.
The fighting in this film is based on African martial arts. The filmmakers also cite the action scenes in Creed (2015) and the Kingsman films as an influence on the style.
The name "Wakanda" comes from the Wakamba tribe of Kenya, also known as the Kamba.
The Black Panther was created in July 1966, two months before the founding of the Black Panther Party. However, many people mistakenly assumed the name referenced the Party, and so the the character was renamed the Black Leopard; however neither the readers nor the creators cared for that title and it didn't last for long.
Adewale Akinnuoye-Agbaje, Anthony Mackie and Djimon Hounsou were considered for the role of T'Challa. All three would go on to play other characters in Marvel films: Agbaje was Algrim/Kurse in Thor: The Dark World (2013) Mackie was Sam Wilson in Captain America: The Winter Soldier (2014) and Hounsou was Korath in Guardians of the Galaxy (2014).
This will be the eighteenth film to be released by Marvel Studios for the Marvel Cinematic Universe.
Ava DuVernay was approached to direct and actually met with Marvel Studio's head Kevin Feige and star Chadwick Boseman, but their visions on the movie didn't come together.
Ryan Coogler insisted to Marvel that he bring in collaborators from his previous films, to put his own stamp on the film and differentiate it from other MCU films that he felt were "shot, composed, and edited by the same house people". Coogler brought in cinematographer Rachel Morrison, production designer Hannah Beachler and composer Ludwig Göransson, who all worked with him in Fruitvale Station (2013).
Michael B. Jordan initially auditioned for the role of Sam Wilson/The Falcon back in 2013 before being cast in this film 3 years later.
Wakanda was mentioned as a location on a SHIELD monitor in Iron Man 2 (2010). The location pinpoints the country as being situated at Lake Turkana, on the borders of Kenya and Ethopia. The region in real life is special for holding great mineral deposits (properties similar to Wakanda).
John Boyega was considered for the role of T'Challa.
Director John Singleton was at one point attached to direct a film version of the character, envisioning Chiwetel Ejiofor for the lead.
This will mark Ryan Coogler's third collaboration with actor Michael B. Jordan after Fruitvale Station (2013) and Creed (2015).
Chapter Six of Phase Three in the Marvel Cinematic Universe.
Ryan Coogler described Zuri as the Wakandan Obi-Wan Kenobi.
Black Panther was the first of the Marvel characters whose movie rights reverted back to Marvel, having been previously owned by Artisan Entertainment and Columbia Pictures. Marvel got the rights back in 2005.
Wakanda is visually based on the waterfall locations the Iguazu Falls (Argentina, South America) and the Victoria Falls (in Zambia, Southern Africa).
For her role as Queen Ramonda, Angela Bassett underwent training with Corey Calliet on a special regime. Calliet created high-intensity interval training circuits for Bassett focused on her lower body, as "the fastest and the most effective way to burn fat": mountain climbers, jump squats, lunges, push-ups and high knees, in intervals of 30 seconds on, 30 seconds off, up to an hour at a time.
Daniel Kaluuya described the movie as "Marvel's Game of Thrones (2011)."
Ryan Coogler brought in consultants who are experts on African history and politics to work on defining Wakanda: "There are many African countries, each with different histories, mythologies, and cultures; there are several tribes who live amongst each other, and together they make the identity of their country. We honed in on some of the history/cultural influences from African countries and then made estimations."
Michael B. Jordan is the second actor who had previously played Johnny Storm/the Human Torch to appear in a Marvel Cinematic Universe film. The first was Chris Evans, who played Johnny Storm in the Tim Story Fantastic Four films and then became Captain America/Steve Rogers in the MCU. Ironically, between this film and Captain America: Civil War, Black Panther will have fought both of them.
Danai Gurira is the third cast member from television series The Walking Dead (2010) to join the Marvel Cinematic Universe with Michael Rooker portrays Yondu Udonta in Guardians of the Galaxy (2014) and Jon Bernthal portrays Frank Castle/The Punisher in Daredevil (2015). Actor Travis Love makes the fourth The Walking Dead cast member, he appeared in season 3 as a marauder for The Governor. He also appears in Black Panther along with fellow cast member Danai Gurira
This is Angela Bassett's second comic-book feature, after Green Lantern (2011).
Djimon Hounsou was considered for the role of T'Challa. He had previously played T'Challa in Black Panther (2010).
Lupita Nyong'o and Forest Whitaker are the seventh and eighth cast members from the Star Wars franchise to join the Marvel Cinematic Universe with Mads Mikkelsen portrays Kaecillus in Doctor Strange (2016), Andy Serkis portrays Ulysses Klaue in Avengers: Age of Ultron (2015), Benicio Del Toro portrays Taneleer Tivan in Guardians of the Galaxy (2014), Peter Serafinowicz portrays Gathan Saal in Guardians of the Galaxy (2014) , Natalie Portman portrayed Jane Foster in Thor (2011) and Thor: The Dark World (2013) and Samuel L. Jackson portrays Nick Fury in Iron Man (2008), Iron Man 2 (2010), Thor (2011), Captain America: The First Avenger (2011), The Avengers (2012), Captain America: The Winter Soldier (2014) and Avengers: Age of Ultron (2015).
At one point, F. Gary Gray was in talks to direct but had to withdrawn from negotiations when he was chosen to direct Universal's The Fate of the Furious (2017).
The filmmakers cite Ta-Nehisi Coates's "Black Panther" storyline as an influence on the film.
Costume designer Ruth E. Carter cites the clothes of the African tribes the Maasai, the Himba, the Dogon, the Basotho, and the Tuareg as an influence on Wakanda clothing.
Killmonger's bumpy, ritualistic tribal markings on his chest and torso are based on the scar tattoos of the Mursi and Surma tribes.
Noel Clarke was turned down by Marvel for the role of Black Panther and writing the film.
The mask Killmonger wears visually calls back to the way the demon Mephisto was portrayed during Chirstopher Priest's "Black Panther" comic as well as to a mask Killmonger himself wore in a duel with T'Challa in Reginald Hudlin's "Black Panther" comic.
Ryan Coogler describe the film's central theme as responsibility and identity: "What do the powerful owe those in need? It separates the good-guys from the villains. What value is strength unless you're using it to help someone? Wakanda pretends to be just another struggling African country, but some of its neighbors are struggling for real. If Wakandans don't stand up for themselves, who will? But if they stand only for themselves, then who are they?"
First collaboration between Andy Serkis and Martin Freeman since The Hobbit: An Unexpected Journey (2012).
In a flashback, T'Challa goes to Saint Mary's College High School in Berkeley, California. The setting was chosen because Ryan Coogler was born and grew up in California.
The character of Everett K Ross is inspired by Family Ties (1982) Alex P Keaton and Friends (1994) Ross Geller.
The filmmakers cite the Godfather films and the James Bond films as an influence on the story, calling it "a big, operatic family drama centered on a world of international espionage" .
Raw Leiba was considered for the role of Erik Killmonger.
Michael B. Jordan had previously starred in a comic-book adaptation of the Fantastic Four superhero group. In the comics, the Black Panther and Ulysses Klaw made their debuts in a Fantastic Four adventure.
Co-stars Lupita Nyong'o and Winston Duke, who play adversaries Nakia and M'Baku, were classmates at Yale together. They saw The Avengers (2012) together when it released, and were so awestruck by it they said hoped to get a chance to star in a similar film one day.
M'Baku is known in the comics as the Man-Ape. The filmmakers decided to leave that title out of the film to avoid it being used as a derogatory insult.
The Black Panther responding "I never freeze" to Okoye's warning when jumping from high-altitude flying aircraft is an inner joke about Iron Man (2008) freezing in his first test flight.
This will be Chadwick Boseman and Sterling K. Brown's first collaboration since Marshall (2017).
Forest Whitaker and Angela Bassett previously starred together in Black Nativity (2013).
Angela Bassett previously starred in Panther (1995), about the Black Panther movement in the 1960's and 1970's.
In the first teaser trailer, there are snippets from the song "Legend Has It" by Run the Jewels. Black Panther is also referred to as a Legend.
John Kani and his son Atandwa Kani play T'Chaka in his old age and youth.
The filmmakers cite Blade Runner (1982) as an influence in Wakanda's city design.
With this film premiering in February 2018, this is the earliest release for a MCU film.
Chadwick Boseman and Michael B. Jordan both played Reggie Montgomery on All My Children (1970).
Lupita Nyong'o has been one actress who has been in movies for Disney, Marvel, and Lucasfilm. She starred in The Jungle Book (2016) and Queen of Katwe for Disney, Black Panther for Marvel, and Star Wars Episode VII: The Force Awakens and Star Wars Episode VIII: The Last Jedi.
This is the second solo movie for a character introduced in Captain America: Civil War (2016). The other is Spider-man: Homecoming (2017).
Yahya Abdul-Mateen II auditioned for the role of M'Baku. He would later go on to play the villain Black Manta in the upcoming DCEU film Aquaman (2018).
With this film, both theatrical Human Torch actors from the Fantastic Four films, Chris Evans and Michael B Jordan, are now part of the MCU. Kate Mara, who played Sue Storm in Fantastic Four (2015), has also appeared in the MCU in Iron Man 2 (2010).
The Wakandan dimension the Djalia is formed from the memories of Wakandan citizens. The name "Djalia" comes from "djali" (also known as "jali", or more commonly "griot"), a term used to describe a West African tribal elder who carries the knowledge of a community's culture and history.
Martin Freeman and Andy Serkis (as Gollum) worked together in "The Hobbit: An Unexpected Journey" in 2012 and actually share a major scene together in Gollum's cave.
Angela Basset and Chadwick Boseman both starred in an episode of ER (S 15 EPA. 6) back in 2008. Carl Weathers played the father of Chadwick Boseman in said episode. Michael B. Jordan plays the brother in this movie, both Carl and Michael appear in the "Rocky" franchise as father and son, Apollo and Adonis Creed, respectively
Killmonger wears a golden version of T'Challa's Black Panther suit, which makes him resemble a leopard. In the comics, he owned a leopard named Preyy.
Ryan Coogler says T'Chaka will have a major impact on the Marvel Universe: "T'Challa wants to do something different than his father, but the father was thinking ahead and beyond the boundaries of Wakanda."
In the comics, T'Challa is a noted scientist/inventor and skeptic on the supernatural; in contrast, his sister Princess Shuri visits the Djalia, a spiritual dimension of Wakanda created from the memories of Wakandan citizens. In the film it is the opposite: Shuri was made an inventor to provide a good role model to young black girls, and T'Challa visits the Djalia to communicate with his dead father.
The Black Panther suit is upgraded in this film to bear mystic runes. This is based on the "Doomwar" storyline, where T'Challa developed magical tactics to not rely on his nation's resources of vibranium.
In the comics, Nakia went rogue and became the supervillain Malice. Lupita Nyong'o has said that Nakia will stay a member of the Wakandan guard.
black panther cast
Chadwick Boseman
Character
T'Challa / Black Panther
Michael B. Jordan
Character
Erik Killmonger
Lupita Nyong'o
Forest Whitaker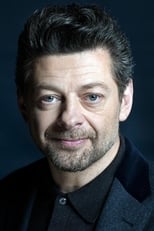 Andy Serkis
Character
Ulysses Klaue / Klaw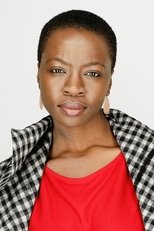 Danai Gurira
Angela Bassett
Sterling K. Brown
Martin Freeman
Character
Everett K. Ross
Daniel Kaluuya
Florence Kasumba
Winston Duke
Character
M'Baku / Man-Ape
Let us know What you think