Detroit Red carpet London Premiere
Wednesday 16th August
Curzon Mayfair, London
Confirmed
Plot
A police raid in Detroit in 1967 results in one of the largest RACE riots in United States history. The story is centred around the Algiers Motel incident, which occurred in Detroit, Michigan on July 25, 1967, during the racially charged 12th Street Riot. It involves the death of three black men and the brutal beatings of nine other people: seven black men and two white women.
Directors
Kathryn Bigelow
Gender
Drama,History,Thriller
Rating
0
/
10
stars from
0 users.
Release
2017-08-04
detroit
Trivia
A set depicting Detroit 1967 was also built in Brockton, Massachusetts, right at the site of the Liberty Tree, a sycamore planted in 1863 which marked a stop on the Underground Railroad where, during the Civil War, slaves on their way north to freedom were hidden during the day in the stables of Edward Bennett so they could travel at night under the cover of darkness. Filming took place here during September 2016.
Some of the movie will be filmed in Hamtramck, Michigan a city which lies entirely within Detroit.
Filming is also taking place in Dorchester, Massachusetts.
This is the third collaboration between director Kathryn Bigelow and screenwriter Mark Boal. The first two were Zero Dark Thirty (2012) and The Hurt Locker (2009). Both Bigelow and Boal won Oscars for The Hurt Locker, including Best Picture.
This is the first film to be distributed by Annapurna Pictures.
Filming took place in Lawrence MA during September of 2016.
They filmed a concert scene at the EMERSON Majestic Theater in Boston, that is part of Emerson University which has taught many in the entertainment industry.
Hamtramck is located in Wayne County as a city of its own, and is situated entirely within the city limits of Detroit.
Portions of this movie were filmed on Ashmont Street in Boston, MA. One of the homes used is the rectory of All Saints Ashmont Episcopal Church just down the street. The church itself served as a staging area for the 1970's era vehicles and was used for filming scenes.
Anthony Mackie also starred in The Hurt Locker (2008) which was also directed by Kathryn Bigelow.
detroit cast
John Boyega
Will Poulter
Hannah Murray
Kaitlyn Dever
Jack Reynor
Anthony Mackie
John Krasinski
Jeremy Strong
Jacob Latimore
Joseph David-Jones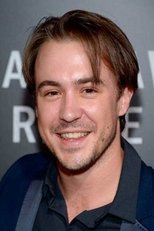 Ben O'Toole
Algee Smith
Let us know What you think