Goodbye Christopher Robin Red carpet London Premiere
Wednesday 20th September
Odeon Leicester Square, London
Confirmed
Plot
A rare glimpse into the relationship between beloved children's author A. A. Milne (Domhnall Gleeson) and his son Christopher Robin, whose toys inspired the magical world of Winnie the Pooh. Along with his mother Daphne (Margot Robbie), and his nanny Olive, Christopher Robin and his family are swept up in the international success of the books; the enchanting tales bringing hope and comfort to England after the First World War. But with the eyes of the world on Christopher Robin, what will the cost be to the family?
Directors
Simon Curtis
Gender
Biography,Family,History
Rating
0
/
10
stars from
0 users.
Release
2017-10-13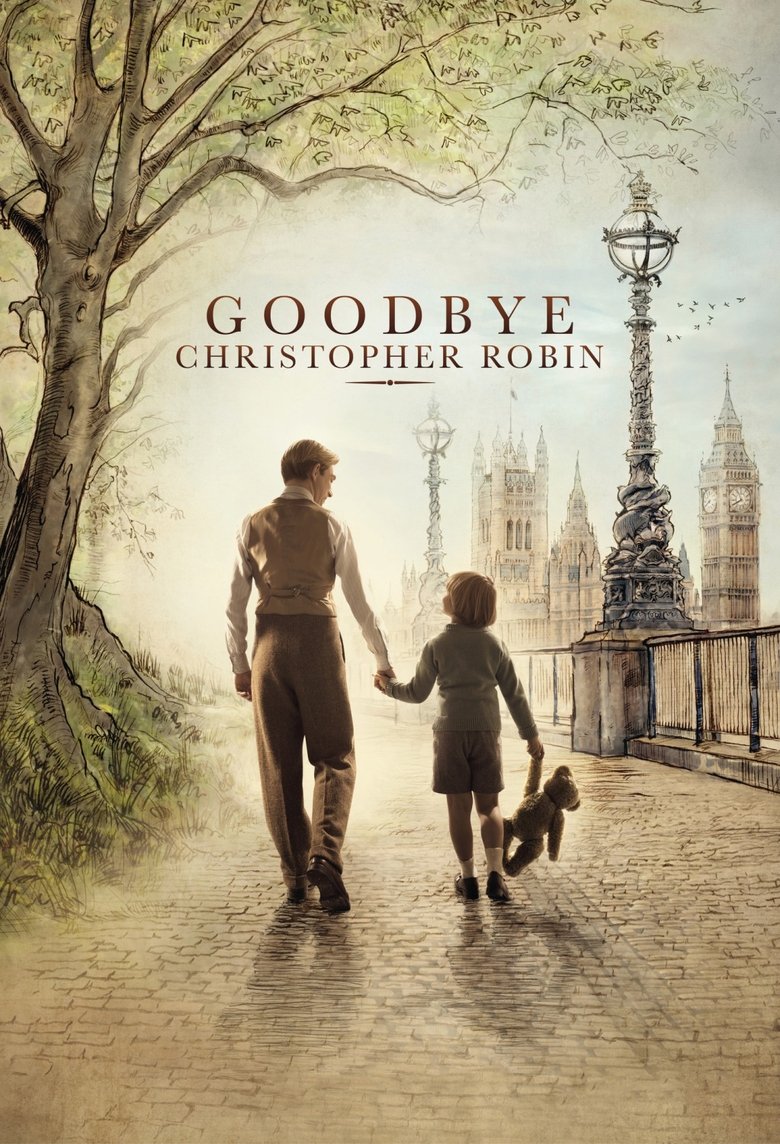 goodbye christopher robin
Trivia
Margot Robbie and Domhnall Gleeson's second film together. They previously appeared in the Richard Curtis film About Time (2013).
The film is being released in 2017 which marks the 40th anniversary of Walt Disney's 22nd animated film The Many Adventures of Winnie the Pooh (1977).
Domhnall Gleeson and Kelly Macdonald's third film together. They previously appeared in Anna Karenina (2012) and Harry Potter and the Deathly Hallows: Part 2 (2011).
The film was shot on location in Oxfordshire, Surrey, East Sussex, and London.
Rumored to be called, "Goodbye Christopher Robin".
A.A. Milne, the creator of Winnie the Pooh and Christopher Robin, lived in the English county of East Sussex on Cotchford Farm where he was inspired to create and write the Winnie the Pooh stories. This was also the last home of the Rolling Stones founder Brian Jones and where Jones drowned in his swimming pool on July 3rd, 1969 at the eerie age of 27 - the same age as Jimi Hendrix, Jim Morrison, Janis Joplin, Kurt Cobain, and many more famous people.
Both Kelly Macdonald and Domhnall Gleeson have starred in Black Mirror.
goodbye christopher robin cast
Domhnall Gleeson
Margot Robbie
Kelly Macdonald
Character
Christopher Robin Milne
Alex Lawther
Character
Older Christopher Robin Milne
Nico Mirallegro
Stephen Campbell Moore
Phoebe Waller-Bridge
Geraldine Somerville
Richard McCabe
Shaun Dingwall
Vicki Pepperdine
Let us know What you think