Leatherface Red carpet London Premiere
Friday 25th August
Frightfest, Cineworld Leicester Square, London
Confirmed
Plot
Prequel about teenage Leatherface who escapes from a mental hospital with three other inmates, kidnaps a young nurse and takes her on a road trip from hell. Along the way, they are pursued by an equally deranged lawman out for revenge, one of these teens is destined for tragedy and horrors that will destroy his mind, molding him into the monster we now call Leatherface.
Directors
Alexandre Bustillo
Julien Maury
Gender
Horror,Thriller
Rating
0
/
10
stars from
0 users.
Release
2017-10-20
leatherface
Trivia
This film will take place before The Texas Chain Saw Massacre (1974).
Angela Bettis was originally signed on to the film before dropping out due to scheduling conflicts. She was replaced by Lili Taylor.
A young version of Sally and Franklin Hardesty appear in this film.
The World Premiere will be on the 25th of August 2017 at the Fright Fest in London.
The Sawyer House seen in the 1974 original film was rebuilt for the filming of "Leatherface".
The character Nubbins Sawyer from the original Texas Chainsaw Massacare movie will appear in this movie as well.
leatherface cast
Lili Taylor
Stephen Dorff
Character
Texas Ranger Hal Hartman
Nicole Andrews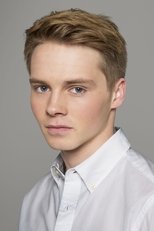 Sam Strike
Simona Williams
Vanessa Grasse
Sam Coleman
Dejan Angelov
Lorina Kamburova
Poster
Let us know What you think