Logan Red carpet London Premiere
2 March 2017
Un-Confirmed
Plot
Set in the future, Logan and Professor Charles Xavier must cope with the loss of the X-Men when a corporation led by Nathaniel Essex is destroying the world leaving it to destruction, with Logan's healing abilities slowly fading away and Xavier's Alzheimer's forcing him to forget. Logan must defeat Nathaniel Essex with the help of a young girl named Laura Kinney, a female clone of Wolverine.
Directors
James Mangold
Gender
Action,Sci-Fi
Rating
0
/
10
stars from
17 users.
Release
2017-03-01
Homepage
logan
Trivia
This is the last film in which Sir Patrick Stewart will play Professor X.
This is the last film in which Hugh Jackman will play Wolverine. He has cited his age and his skin cancer as factors in him retiring from the role.
It was believed that after the sucess of Deadpool (2016), 20th Century Fox decided to aim for an R rating for this film, unlike the other Wolverine movies. However, it was confirmed in an interview with X-Men producer Simon Kinberg that this was not the case, and the R rating was always going to happen.
The title of the film is "Logan." This is a reference to Mark Millar's graphic novel "Old Man Logan," and was deliberately chosen to form an opposite from The Wolverine (2013).
Stephen Merchant is the second actor to portray the mutant Caliban, after Tómas Lemarquis in X-Men: Apocalypse (2016).
Stephen Merchant announced his participation in the film by posting an Instagram picture which showed him with a freshly-shaven bald head and having a "Wolverine 3" tagline, though the post did not mention his character's name or any other specifics about his role.
In the trailer, in the scene where Logan is seen drinking at a graveyard, one of the graves has the surname "Peters" written on it. It is a reference to the actor Evan Peters, who portrayed Quicksilver in X-Men: Days of Future Past and X-Men: Apocalypse.
Both Hugh Jackman and Richard E. Grant have starred in a Dracula movie: Grant was in Bram Stoker's Dracula (1992), and Jackman was in Van Helsing (2004).
Richard E. Grant is the fourth Game of Thrones (2011) actor to join the X-Men series. After Peter Dinklage (Boliver Trask), Ed Skrein (Ajax), and Sophie Turner (Jean Gray).
Although it's the final movie in the Wolverine trilogy, the film will act as a reboot rather than a sequel to X-Men Origins: Wolverine (2009) and The Wolverine (2013) as it exists in an alternate timeline established by X-Men: Days of Future Past (2014) and will feature a different version of Wolverine which debuted in X-Men: Apocalypse (2016).
The film is based on the X-men storylines "Old Man Logan" (an aging Logan sets out for one last adventure), "Mutant Massacre" (mutants being slaughtered) and "X-23" (Wolverine encounters a female infant clone of himself pursued by Mr Sinister).
The Reavers will be in the film.
logan cast
Hugh Jackman
Character
Logan / Wolverine
Patrick Stewart
Character
Charles Xavier / Professor X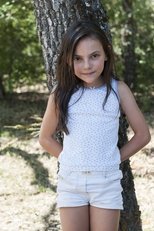 Dafne Keen
Character
Laura Kinney / X-23
Boyd Holbrook
Stephen Merchant
Richard E. Grant
Character
Dr. Zander Rice
Doris Morgado
Elizabeth Rodriguez
Eriq La Salle
Elise Neal
Reynaldo Gallegos
David Kallaway
Let us know What you think