Mother! Red carpet London Premiere
Wednesday 6th September
Odeon Leicester Square, London
Confirmed
Plot
A couple's relationship is tested when uninvited guests arrive at their home, disrupting their tranquil existence.
Directors
Darren Aronofsky
Gender
Drama,Horror,Mystery,Thriller
Rating
0
/
10
stars from
3 users.
Release
2017-09-15
mother!
Trivia
Michelle Pfeiffer admitted to not understanding the script the first time she read it, describing it as "esoteric." However, the actress committed to the project after becoming excited by the character she would be playing.
Jennifer Lawrence and Darren Aronofsky started dating during the production of this film.
Jennifer Lawrence dropped out of The Rosie Project in order to work with Darren Aronofsky on this movie.
The film was shot using 16 mm film. This is the fourth time Darren Aronofsky has shot a film on this format.
First film by Darren Aronofsky not to star Mark Margolis. Margolis has starred in every one of his films since his career start with Pi (1998).
First Darren Aronofsky movie not scored by Clint Mansell.
Paramount canceled the upcoming Friday the 13th film in order to move ahead with this film.
Is rumored to be loosely-inspired by Rosemary's Baby.
Edinburgh educated sculptor Jessica Harrison is the artist whose works are referenced in the film's poster image released on Mothers Day 2017. Aronofsky cited Harrison as an inspiration, especially her 'broken' figurines works.
The release date was originally set for October 13, but it was pushed forward to September 15.
The film cast includes two Oscar winners: Javier Bardem and Jennifer Lawrence; and three Oscar nominees: Ed Harris, Kristen Wiig and Michelle Pfeiffer.
The trailer was premiered with the movie Dunkirk.
mother! cast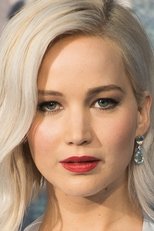 Jennifer Lawrence
Javier Bardem
Ed Harris
Michelle Pfeiffer
Kristen Wiig
Domhnall Gleeson
Cristina Rosato
Jovan Adepo
Brian Gleeson
Chris Gartin
Character
Bald Man / Creep
Alain Chanoine
Let us know What you think