Suburbicon Red carpet London Premiere
Tuesday 31st October
TBC, London
Confirmed
Plot
A home invasion rattles a quiet family town.
Directors
George Clooney
Gender
Crime,Drama,Mystery,Thriller
Rating
0
/
10
stars from
8 users.
Release
2017-10-27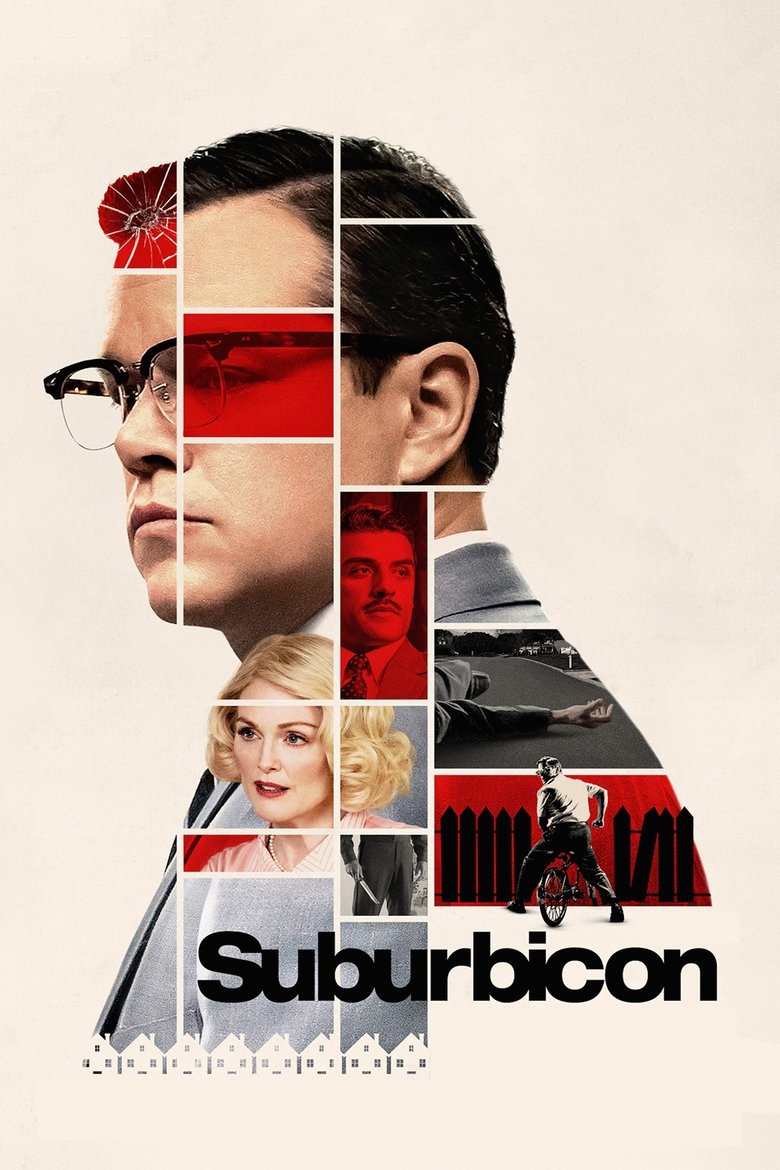 suburbicon
Trivia
After having acted in four of their movies, this is the first time that George Clooney will direct a Coen Brothers script.
This marks the first time George Clooney directs a film in which he does not also have an acting role.
Josh Brolin was cast in the movie as a baseball coach but his scenes ended up being removed after a test screening. George Clooney admitted that his scenes deflated the tension from the movie and felt badly to remove Brolin from the final cut as he considered the scenes one of the funniest in the entire picture.
George Clooney screened this film for famed television writer/producer Norman Lear, no stranger to projects tackling explosive or controversial themes like his series All in the Family. After viewing the movie, Lear told Clooney "This is the angriest film I've ever seen."
Woody Harrelson dropped out due to scheduling conflicts.
George Clooney, Matt Damon, Julianne Moore and Oscar Isaac have all previously appeared in films by the Coen Brothers.
The film was originally going to open on November 3, but Paramount moved it forward to October 27.
Matt Damon and Oscar Isaac have both appeared in the Bourne franchise.
Both Oscar Isaac and Glen Fleshler starred in A Most Violent Year (2014).
The Locations Department led by Location Manager Michael Burmeister and the Key Department Members consisting of Ken Haber, Brian Kalata, Perri Fitchner, Alex Kivlen and Rich Bokides were nominated for the prestigious COLA (California On Location Award) for 'LOCATION TEAM OF THE YEAR - INDEPENDENT FEATURE FILMS' for their work on the films locations bringing to life Levittown in California.
suburbicon cast
Matt Damon
Oscar Isaac
Julianne Moore
Glenn Fleshler
Character
Mitch's Secretary
Megan Ferguson
Chrystall Friedemann
Steve Monroe
Character
Henry the Mailman
Gary Basaraba
Let us know What you think