Scream 6 London Film Premiere 2023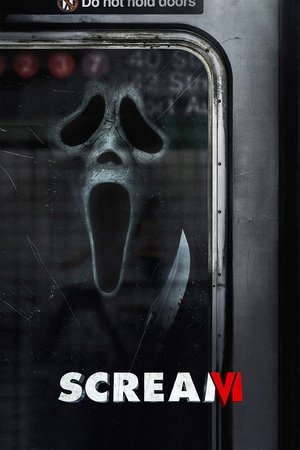 In the next installment, the survivors of the Ghostface killings leave Woodsboro behind and start a fresh chapter in New York City.
Dont miss the chance to get best Deals from Amazon
Scream 6 London Premieres
Status:

Not information yet

Date:Not information yet
Location: Not information yet
Release in Cinemas: 2023-03-10
directors:Matt Bettinelli-Olpin
directors:Tyler Gillett
Planning to attend the film premiere? Find more information regarding tickets, wristbands the times usually the premieres are taking place at London Film Premieres
Courteney Cox was the first cast member to sign up to return as Gale Weathers.
The film was greenlit on February 3, 2022, three weeks after Scream (2022) was released.
The first Scream film to be shot outside of the United States, as shooting takes place in Montreal, Canada.
Neve Campbell stated on June 6, 2022, that she would not be reprising her role of Sidney Prescott, after starring in the five previous entries, due a salary dispute with Paramount. Campbell's statement read, "As a woman I have had to work extremely hard in my career to establish my value, especially when it comes to Scream. I felt the offer that was presented to me did not equate to the value I have brought to the franchise. It's been a very difficult decision to move on. To all my Scream fans, I love you. You've always been so incredibly supportive to me. I'm forever grateful to you and to what this franchise has given me over the past 25 years."
This is the first 'Scream' film without Neve Campbell (Sidney Prescott) and David Arquette (Dewey Riley). As of this film, Courteney Cox (Gale Weathers) is the only actor to appear in every film, while Roger Jackson has provided voice work for every film.
Samara Weaving joined the cast of on July 14, 2022. She previously worked with the directors in Ready or Not (2019).
In an interview on the red carpet at the Critics Choice Celebration of Latino Cinema & Television, Jenna Ortega divulged that the next installment of the meta-horror series will feature plenty of callbacks, particularly one that will have fans thinking of the heart-pounding Scream 2 (1997) chase between Ghostface and Courteney Cox's Gale Weathers. "Scream 6 I'm so, so excited about because there's a lot of good chase sequences," Ortega teased. "Kind of reminiscent of in Scream 2, there's a chase between Gale and Ghostface through the lab. I feel like we have a lot of stuff like that this time around."
Melissa Barrera told Collider that the upcoming sequel has the potential to be 100 times gorier than any previous entry in the long-running horror series. According to the actor, directors Matt Bettinelli-Olpin and Tyler Gillett were always asking to increase the amount of blood on set. "There was a saying on set because directors Matt [Bettinelli-Olpin] and Tyler [Gillett] were always asking for more blood and more sweat," Barrera said. "They always just wanted more. 'More blood spritz' was the saying because they would just always want more." "With the last 'Scream,' they were tip-toeing and trying to be very respectful of what the series had been, up until that point, and keeping their inner gory dreams at bay," Barrera added. "But with this one, they were like, 'We're going all out.' It's potentially a hundred times gorier." "Ghostface gets a lot more intimidating," Jenna Ortega said of the script earlier the year. "I just read part of the script, and it just gets more and more gory. I think that this is probably the most aggressive and violent version of Ghostface we've ever seen, which I think will really be fun to shoot."
Henry Czerny was announced as part of the cast on June 23, 2022. This will mark the second time Czerny has collaborated with Radio Silence.
When asked how the film will address Sidney's whereabouts, Jenna Ortega couldn't say much. "I feel like I can't really speak too much on that just because it's not necessarily my character," she shared. "But I will say there's so much going on in this next one, that it's so action-heavy and so gore-heavy that I think you're gonna be distracted almost." "But it's very clear, like, there's references to Sidney, of course," she continued. "You know, it's nice because there's still a protectiveness in the script and that's something that the actors had naturally over her because obviously we respect her and we want the best for her. She's missed and thought of."
The teaser trailer suggested that the film takes place around Halloween. It features the main cast on a subway train with people around them dressed up in costumes of horror film villains.
This is the second Scream movie to shoot with ARRI Alexa Mini cameras and also the first to not be Filmed In Panavision (anamorphic), unlike the first five installments, although Scream (1996) was also shot on Clairmont-Scope (anamorphic). Instead, this movie was shot on the Super 35 format.
Scream 6 production was delayed 3 days from June 6 until June 9, 2022, for an unknown reason.
Samara Weaving is seen wearing a yellowish-green dress in a behind the scenes photo for Scream 6. A dress of similar color was worn by Courtney Cox in the first Scream movie.
The film's title was confirmed as Scream VI on December 13, 2022, in addition to news that the teaser trailer would be premiering online the following day, on December 14th, 2022.
Melissa Barrera revealed in a September 2022 interview with Collider that moving the film out of the fictional town of Woodsboro for the first time and setting the sequel in New York City all the more horrifying. She stated: "it's like 20 times more mortifying. It's awful. Because you see how in a city like New York City, everyone is kind of doing their own thing and someone is screaming for help and no one will come to their help" she continued "no one comes to help them, you know, like everyone's kind of like, "I'm not getting into that." So it's mortifying, because you're chased by Ghostface, but you also see humanity and how that reacts in a situation like that. Anyway, I think I've already probably said too much."
co-directors Tyler Gillett and Matt Bettinelli-Olpin in an interview with Entertainment Weekly, opened up about the new movie. While Gillett acknowledged Campbell will be greatly missed, he said it was actually a good thing that she wasn't included in the film's narrative. "We love Neve, and we're huge fans of Sidney Prescott, but it felt like there's an opportunity to really dig into this new crop of characters, and I think people will be really surprised and pleased with how successfully this movie does that," he told the publication. He continued, "This movie's been in our lives now for quite a while, but I think that we are still consistently surprised by how rich and how interesting and deep the relationship is between the four of them in this movie."
Even though Scream 4 (2011) was not a commercial success, Kirby Reed (Hayden Panettiere) became one of the most popular supporting characters of the film, and her fate had been debated by fans for years since the film did not make it clear if she had survived or not. Scream (2022) included an Easter egg confirming she had survived -a YouTube thumbnail for an "interview with Woodsboro survivor Kirby Reed." She is the first character of the series to return after a supposed death.
A Christmas-themed Scream 6 poster features numerous Ghostface masks suggesting that there may be more than 2 Ghostface killers in the new movie.
The first movie poster for Scream 6 features Ghostface with a knife peering through the window of a subway train car. It has been suggested that character chase scenes may be featured on a subway train in the movie.
The New York train/subway route themed Scream poster has colors representing each film. Red for Scream, green for Scream 2, yellow for Scream 3, orange for Scream 4, blue for Scream 5 and purple for Scream 6. If you work your way down, each film/route with two killers have their names listed first, with a white dot. Scream 3 is the exception cause Roman was the killer, but interesting, John Milton's name does come after Roman's. The purple line is left alone due to Scream 6 not yet being released.
Where was Scream 6 filmed?
Scream 6 was set around this are the locations:
Montreal, Canada
Montreal, Quebec, Canada
Genre
Horror,Mystery,Thriller
Cast