The Expendables 4 London Film Premiere 2023
A new generation of stars join the world's top action stars for an adrenaline-fueled adventure in The Expendables 4. Reuniting as the team of elite mercenaries, Jason Statham, Dolph Lundgren, Randy Couture, and Sylvester Stallone are joined for the first time by Curtis "50 Cent" Jackson, Megan Fox, Tony Jaa, Iko Iwais, Jacob Scipio, Levy Tran, and Andy Garcia. Armed with every weapon they can get their hands on and the skills to use them, The Expendables are the world's last line of defense and the team that gets called when all other options are off the table. But new team members with new styles and tactics are going to give "new blood" a whole new meaning.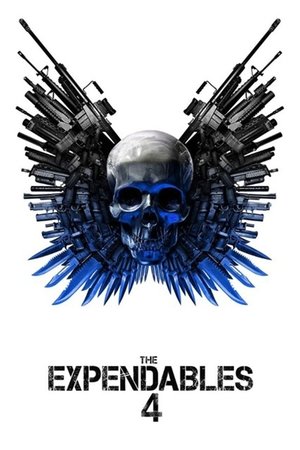 The Expendables will square up against: an arms dealer who commands the might of a massive private army.
The Expendables 4 London Premieres The Expendables 4
Status:

Not information yet

Date:Not information yet
Location: Not information yet
Release in Cinemas: 2023-09-22
directors:Scott Waugh
Planning to attend the film premiere? Find more information regarding tickets, wristbands the times usually the premieres are taking place at London Film Premieres
Sylvester Stallone while promoting The Expendables 3 (2014) DVD/Blu-ray release of the movie, Stallone commented that if a fourth film happens, it will definitely be R-rated unlike the PG-13 rated The Expendables 3 (2014) as he states on the matter: "Absolutely unequivocally yes," he confirmed. "I believe it was a horrible miscalculation on everyone's part in trying to reach a wider audience, but in doing such, diminish the violence that the audience expects. I'm quite certain it won't happen again."
Sylvester Stallone confirmed this is the first of a new trilogy.
Jason Statham has expressed his love for The Expendables. On co-star Sylvester Stallone, he said "Working with Sylvester Stallone is beyond a pinch yourself moment. I remember growing up watching his films, and to be directed by him, and to be in a movie that he's produced, and to be shoulder to shoulder with Sly is a privilege any man who loves action movies would never turn their nose up at. I mean, it's terrific. I'll do as many as he wants."
At An Experience with Sylvester Stallone in Birmingham 2019, Stallone expressed his desire to have Carl Weathers, Kurt Russell and Dolph Lundgren in Expendables 4. He also pointed out world's strongest man in the audience Eddie Hall and said how he would like him in Expendables 4 as some new blood, to which Eddie stood up and posed with a double bicep curl.
Sylvester Stallone's first choice for the villain was Jack Nicholson.
Jason Statham was the first actor, besides Sylvester Stallone, to say he will be returning for this film.
Ron Perlman is interested in appearing in the series, ever since he worked with Dolph Lundgren, Wesley Snipes and Jason Statham before.
There are rumors that Bruce Willis might return as Church, but this time as a villain. However, this was not the case as Iko Uwais was cast as the lead villain and Bruce Willis retired from acting in 2022 as a result of his Aphasia disease.
Pierce Brosnan has agreed to appear in a fourth film, according to producer Avi Lerner.
With a completed script finally ready, filming was penciled in for the latter part of 2020 with a view to a summer 2021 release. However, the COVID-19 pandemic of the time stalled plans. As of April 2021, the plans were on hiatus due to the actors' other commitments but with the majority of the cast apparently still keen to participate, Stallone has said he hopes filming will be able to start sooner rather than later.
Filming for this movie wrapped on October 15, 2021, this will be the first Expendables film to have any scenes shot in the United Kingdom. Sylvester Stallone has said that he's "taking a backseat" for this movie as Jason Statham's character Lee Christmas will be the central character in this movie.
Former WWE star Bill Goldberg was approached for a villain role in this film.
Sylvester Stallone is no stranger to working with many of the actors that have been in The Expendables. He worked with Dolph Lundgren on Rocky IV (1985). He worked with Mickey Rourke on Get Carter (2000). Aside from Arnold Schwarzenegger appearing in Exp 1-3, Arnold also worked with Sly in the prison movie Escape Plan (2013). Sylvester Stallone also worked with Jason Statham as one of the writers for the movie Homefront (2013). Sly has also worked previously with Wesley Snipes on Demolition Man (1993) and has worked before with Antonio Banderas on Assassins (1995) and Spy Kids 3: Game Over (2003) where Sylvester Stallone plays the villain.
Back when this film was first announced in 2014, Sylvester Stallone stated that he intended to cast Jack Nicholson in a role, presumably of the villain. It was rumored that Nicholson had heavily considered accepting the role, but these rumors died off as the film entered development hell.
50 Cent was considered for the role of Hale Caesar in The Expendables (2010), after Forest Whitaker and Wesley Snipes passed on it, but instead the role went to Terry Crews.
Was originally intended to be a spin-off film from The Expendables, starring Jason Statham as his character Lee Christmas. It was to be titled "A Christmas Story" until it was reworked to become the fourth Expendables film.
In September 2021, B movie martial arts legend Cynthia Rothrock was seen filming in Germany for five or six days along with an unconfirmed cast member leading to fan speculation she may be a surprise guest in this film. She is currently not listed as in the cast as of October 2021 so fans will have to wait and see if this rumor is true.
The first film in the series to be released more than two years after the previous film.
Sylvester Stallone confirmed this will be his last time playing Barney Ross.
Tony Jaa and Iko Uwais previously worked together in the movie Triple Threat (2019).
Scott Waugh becomes the fourth director in the Expendables series, as The Expendables (2010) was directed by Sylvester Stallone, The Expendables 2 (2012) was directed by Simon West, and The Expendables 3 (2014) was directed by Patrick Hughes.
The first film in the series to be released in IMAX.
The first of any of the sequels to not feature Terry Crews or Jet Li in their respected roles, as well as Arnold Schwarzenegger.
Jennifer Lopez was considered a role.
Iko Uwais was cast as the film's main villain.
Where was The Expendables 4 filmed?
The Expendables 4 was set around this are the locations:
Greece
Thessaloniki, Greece
London, England, UK
Sofia, Bulgaria
Genre
Action,Adventure,Thriller
Cast