The Meg 2 The Trench London Film Premiere 2023
Plot unknown. Sequel to the 2018 film 'The Meg'.
The Meg 2 The Trench London Premieres
Status:

Not information yet

Date:Not information yet
Location: Not information yet
Release in Cinemas: 2023-08-04
directors:Ben Wheatley
Planning to attend the film premiere? Find more information regarding tickets, wristbands the times usually the premieres are taking place at London Film Premieres
If you're someone who loves to personalize your devices with stunning visuals, you simply cannot miss out on the best wallpapers available. Check out Our collection of 4K and HD wallpapers in full colour and high definition Click on the Image below to explore our extensive collection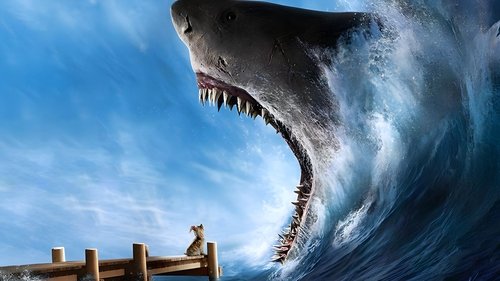 The Meg 2 The Trench Trailer
Set 4 years after the end of the first films events.
After reading the script, Steve Alten, author of the Meg novels, said it had a "dark tone" and "potential for an R rating."
It was announced in Nov. 2020 that Jason Statham is set to reprise his role and will reportedly be involved in the overall creative process. The supporting cast hadn't officially been announced, but much of the "key talent" is expected to return. In that case, The Meg 2 will presumably feature Bingbing Li, Ruby Rose and Page Kennedy, among others.
The Meg 2 has been in the works since October 2018, essentially right after the original movie released. By early 2019, producer Lorenzo di Bonaventura confirmed that a script was in the works, and the sequel gained momentum in October 2020, when Ben Wheatley was announced as The Meg 2 director. The English filmmaker is best known for helming horror movies such as Kill List (2011), Sightseers (2012) and In The Earth (2021). Wheatley has also explored other genres with High-Rise (2015), Free Fire (2016), and the 2020 Netflix adaptation, Rebecca.
While speaking to entertainment site DenOfGeek in April 2021, director Ben Wheatley hinted that the film might see Jason Statham facing off against not one but several giant, prehistoric sharks.
In April 2021, Jason Statham confirmed that things are finally falling into place regarding the sequel. He said the script is ready and that filming should begin the following January.
If it stays true to the source material (books), the original Meg has offspring in the interim between movies. This happened in the first book.
Where was The Meg 2 The Trench filmed?
The Meg 2 The Trench was set around this are the locations:
Los Angeles, California, USA
Phuket, Thailand
China
Hong Kong, China
Warner Brothers Burbank Studios - 4000 Warner Boulevard, Burbank, California, USA
Genre
Action,Adventure,Horror
Cast