Till London Film Premiere 2022
Till is a profoundly emotional and cinematic film about the true story of Mamie Till Mobley's relentless pursuit of justice for her 14 year old son, Emmett Till, who, in 1955, was lynched while visiting his cousins in Mississippi. In Mamie's poignant journey of grief turned to action, we see the universal power of a mother's ability to change the world.
In 1955, after Emmett Till is murdered in a brutal lynching, his mother vows to expose the racism behind the attack while working to have those involved brought to justice.
Till London Premieres
Status:

Confirmed

Date:October 15, 2022
Location: Southbank Centre's Royal Festival Hall, London
Attended by:

Danielle Deadwyler, Jalyn Hall, Frankie Faison, Haley Bennett, Whoopi Goldberg,Chinonye Chukwu

Release in Cinemas: 2022-10-28
Runtime:

130 minutes

directors:Chinonye Chukwu
Planning to attend the film premiere? Find more information regarding tickets, wristbands the times usually the premieres are taking place at London Film Premieres
If you're someone who loves to personalize your devices with stunning visuals, you simply cannot miss out on the best wallpapers available. Check out Our collection of 4K and HD wallpapers in full colour and high definition Click on the Image below to explore our extensive collection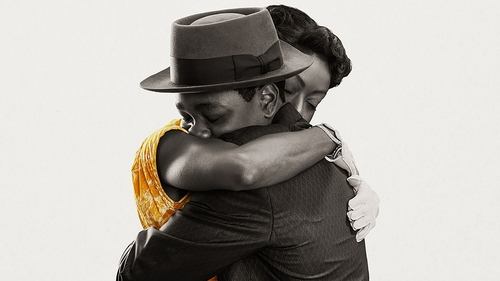 The film uses 27 years' worth of research by Keith Beauchamp, whose efforts led to the reopening of Emmett Till's case by the United States Department of Justice in 2004.
It is noted several times that Emmett's father died overseas in military service. In fact, he was executed in 1945 after being court-martialed for raping an Italian woman. He and Mamie had divorced in 1942, and a court obliged him to enlist after violating a restraining order. The Army only told Mamie he had been executed for "willful disobedience", and the full truth wasn't revealed until 1955.
Simeon Wright, Emmett Till's cousin and an eyewitness of the event, served as a consultant to the project until his death on September 4, 2017.
Keith Beauchamp, the writer and producer of the film, previously made the documentary The Untold Story of Emmett Louis Till (2005).
Disfigured in death, Emmett Till's swollen, virtually unrecognizable face was made famous in a photograph by David Jackson, first published in Jet magazine, showing the boy's mother Mamie Till Mobley looking down on her son.
Rod Serling wanted to write a television episode inspired by Emmett Till's murder and the subsequent trial for The United States Steel Hour (1953). The episode was greenlit, but ABC heavily censored the script after receiving thousands of angry letters from white supremacists. Serling later created The Twilight Zone (1959), using science fiction to address social issues more indirectly, an approach Gene Roddenberry also took with Star Trek (1966).
Whoopi Goldberg previously played Myrlie Evers in Ghosts of Mississippi (1996).
The verdict in the trial for Emmett Till's lynching is not depicted in the movie because director Chinonye Chukwu said that Emmett Till's mother, Mamie Till-Mobley, left the courtroom during the trial and never heard the verdict because Mamie said that she already knew what the verdict would be. Chukwu wanted "Till" to accurately depict the events from Mamie's experience and perspective, as she recounted in an interview on November 1, 2022 on NPR's "Fresh Air".
Director Chinonye Chukwu, on November 1, 2022, told NPR's "Fresh Air" that she started writing the script for "Till" when the George Floyd protests started in the United States and around the world.
In an interview on "Fresh Air" on NPR on November 1, 2022, director Chinonye Chukwu indicated that she didn't let Danielle Deadwyler (playing Emmett Till's mother, Mamie) and Sean Patrick Thomas (portraying Gene Mobley) and a few other characters actually see the made up-body that portrayed Emmett's mutilated corpse until they started shooting the scene where they first encountered Emmett when his body was returned from Mississippi.
Filming began in Atlanta, Georgia in September 2021. By the end of the year, Frankie Faison, Jayme Lawson, Tosin Cole, Kevin Carroll, Sean Patrick Thomas, John Douglas Thompson, Roger Guenveur Smith and Haley Bennett were confirmed to star.
Many film critics and journalists believed Danielle Deadwyler would be nominated for Best Actress at the 95th Academy Awards but she did not receive the nomination.
Till had its world premiere at the New York Film Festival on October 1, 2022, and was released in the United States on October 14, 2022, by United Artists Releasing, and will be in the United Kingdom on January 13, 2023, by Universal Pictures. The film received positive reviews from critics.
On Rotten Tomatoes, the movie holds an approval rating of 98% based on 142 reviews, with an average rating of 8/10. The site's critical consensus reads: "Till reframes an historically horrific murder within a mother's grief, brought heartwrenchingly to life by Danielle Deadwyler's tremendous performance."
Released in UK cinemas, to the day, of the twentieth anniversary of Mrs. Mamie Elizabeth Carthan's passing; 6th of January, 2023.
In a 2022 interview with the Hollywood Critics Association, Chinonye Chukwu spoke about how she came to direct the movie and specifically how she wanted to approach the story: "I was asked by the producers if I was interested in telling this story 3 years ago, and they had been spending about 20 years trying to get this film made and uncovering so much research and re-opening the case. So when I decided to do this film, I told them that I will only do it if it is told through Mamie's point-of-view, if I write this script in a way that is about her journey, and they were 100% on board."
Roy Bryant and J.W. Milam were found not guilty and acquitted before confessing to Emmett Till's murder in an interview with journalist William Bradford Huie.
The train car Emmett enters alive is numbered 1111. In numerology/gematria, it is considered a strong angelic arrangement of digits. In that he's being intensely prayed for by Mamie. The train car Emmett exits deceased is numbered 1701. Alma takes personal responsibility for encouraging Emmett's travel. Whoopi Goldberg, who played Alma, starred in Star Trek: Generations (1994), and "1701-B" and "1701-D" were respectively the registries of the Enterprise vessels her character was aboard.
Where was Till filmed?
Till was set around this are the locations:
Greenwood, Mississippi, USA
Atlanta, Georgia, USA
Genre
Biography,Drama,History
Cast