Unwelcome London film premiere 2023
Maya and Jamie escape their urban nightmare of London to the tranquility of rural Ireland only to discover malevolent, murderous goblins lurking in the gnarled, ancient wood at the foot of their new garden. Heavily pregnant, Maya is soon targeted by the goblins and the family she befriended after forgetting to make sure the creatures are fed. Who - or what - will come to her rescue and what extremes will she go to to protect her unborn child?
Unwelcome London Premieres null
Status:

Not information yet

Date: Not information yet
Location: Not information yet
Release in Cinemas: 2023-03-14
Runtime:

104 minutes

directors: Jon Wright
Planning to attend the film premiere? Find more information regarding tickets, wristbands the times usually the premieres are taking place at London Film Premieres
If you're someone who loves to personalize your devices with stunning visuals, you simply cannot miss out on the best wallpapers available. Check out Our collection of 4K and HD wallpapers in full colour and high definition Click on the Image below to explore our extensive collection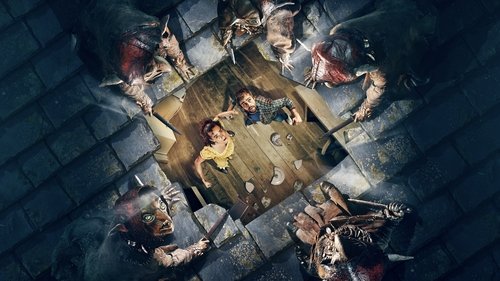 The superbly crafted redcap goblins were not puppets. They are played by actors Paul Warren, Rick Warden and stunt performers, all wearing costumes and practical goblin heads. According to director Jon Wright they were shot on double-sized sets, which give the illusion of people who are half size. Rather than use animatronics to animate the heads, they added CGI motion capture faces.
Cast