Anatomy of a Fall London film premiere 2023
The story begins when Samuel is found dead in the snow outside the isolated chalet where he lived with his wife Sandra, a German writer, and their partially-sighted 11-year-old son Daniel. An investigation leads to a conclusion of "suspicious death": it's impossible to know for sure whether he took his own life or was killed. Sandra is indicted, and we follow her trial which pulls the couple's relationship apart. Daniel is caught in the middle: between the trial and their home life, doubts take their toll on the mother-son relationship.
Anatomy of a Fall London Premieres null
Status:

Not information yet

Date: Not information yet
Location: Not information yet
Release in Cinemas: 2023-08-23
Runtime:

152 minutes

directors: Justine Triet
Planning to attend the film premiere? Find more information regarding tickets, wristbands the times usually the premieres are taking place at London Film Premieres
If you're someone who loves to personalize your devices with stunning visuals, you simply cannot miss out on the best wallpapers available. Check out Our collection of 4K and HD wallpapers in full colour and high definition Click on the Image below to explore our extensive collection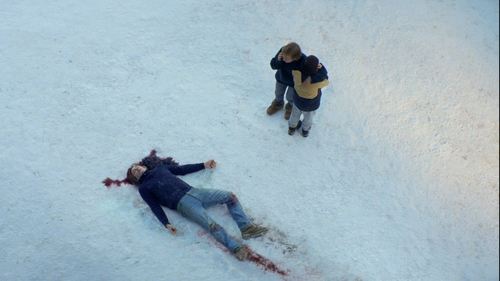 Watch Anatomy of a Fall Trailer
An instrumental version of 50 Cent's P.I.M.P - featuring Snoop Dogg - opens the film, and the first character to appear is a dog named "Snoop".
Justine Triet wrote the film for Sandra Hüller. This is their second collaboration after Sibyl (2019).
After actress Jane Fonda announced that director Justine Triet had won the Palme d'Or at the 2023 Cannes Film Festival for this film, Triet gave her acceptance speech and then left the stage to the nearby bleachers onstage where the rest of her team was waiting. But she forgot her award, a rolled paper certificate, on the podium. Fonda picked it up and tried to get Triet's attention to give it to her, but amidst the excitement Triet didn't notice. After a few more tries, Fonda tossed the certificate in Triet's direction. Fonda threw up her hands in joking resignation and the crowd laughed along with her.
Justine Triet wrote this alongside her partner Arthur Harari.
This film won the Palme d'Or at the 76th Cannes Film Festival. It is the third film directed by a woman to be given the award, alongside Julia Ducournau's Titane and Jane Campion's The Piano.
Genre
Crime,Drama,Thriller
Cast