Argylle London film premiere 2023
Elly Conway, an introverted spy novelist who seldom leaves her home, is drawn into the real world of espionage when the plots of her books get a little too close to the activities of a sinister underground syndicate. When Aiden, a spy, shows up to save her (he says) from being kidnapped or killed (or both), Elly and her beloved cat Alfie are plunged into a covert world where nothing, and no one, is what it seems.
Argylle London Premieres null
Status:

Not information yet

Date: Not information yet
Location: Not information yet
Release in Cinemas: 2024-02-02
Runtime:

135 minutes

directors: Matthew Vaughn
Planning to attend the film premiere? Find more information regarding tickets, wristbands the times usually the premieres are taking place at London Film Premieres
If you're someone who loves to personalize your devices with stunning visuals, you simply cannot miss out on the best wallpapers available. Check out Our collection of 4K and HD wallpapers in full colour and high definition Click on the Image below to explore our extensive collection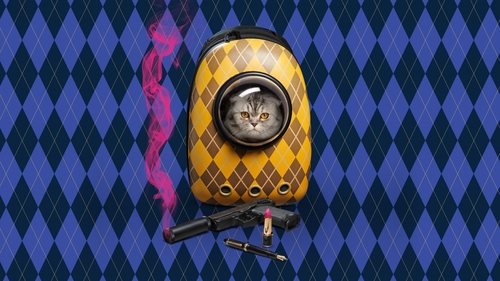 Director Matthew Vaughn describes this movie as his ode to 1980s action movies like Die Hard (1988) and Lethal Weapon (1987).
Matthew Vaughn cast Henry Cavill because "he needed someone who was born to play James Bond - which Henry is - and then nick him before Bond's studio did."
Second collaboration between Matthew Vaughn and Henry Cavill. Their first time working together since Stardust (2007).
Alfie the Cat is played by Chip, owned by Matthew Vaughn's wife Claudia Schiffer.
Fourth spy film for Henry Cavill. The other three are: The Cold Light of Day (2012), The Man from U.N.C.L.E. (2015) and Mission: Impossible - Fallout (2018).
Argylle is named after the argyle diamond design that originated in Scotland.
On July 8, 2021, singer and actress Dua Lipa published the movie poster on her Instagram social network profile. Dua Lipa will also produce the theme song for the film as well as acting in it, according to internal sources.
This is the second time John Cena and Dua Lipa worked together. They previously portrayed Mermaid Barbie and Mermaid Ken in Barbie.
On July 8, 2021, the Instagram profiles of Dua Lipa and MARV Films simultaneously published the movie posters. Followed later by posts on the profiles of other cast members. Dua's has a pink background with the title character on the back, wielding a weapon; while MARV's poster was released on video with the background alternating its colors between purple, cyano, pink, blue and green respectively.
Cast