Bottoms London film premiere 2023
After they accidently injure their High School's star quarterback Jeff by hitting him with a car, transforming them from awkward outcasts to overnight celebrities, best friends PJ and Josie concoct an elaborate lie about having spent time in a juvenile correction facility over the summer and, along with their equally awkward friend Hazel and teacher Mr G, start a self defense club for women in an attempt to lose their virginities to Brittany and Isabel, the cheerleaders they have crushes on.
Bottoms London Premieres null
Status:

Not information yet

Date: Not information yet
Location: Not information yet
Release in Cinemas: 2023-11-03
Runtime:

91 minutes

directors: Emma Seligman
Planning to attend the film premiere? Find more information regarding tickets, wristbands the times usually the premieres are taking place at London Film Premieres
If you're someone who loves to personalize your devices with stunning visuals, you simply cannot miss out on the best wallpapers available. Check out Our collection of 4K and HD wallpapers in full colour and high definition Click on the Image below to explore our extensive collection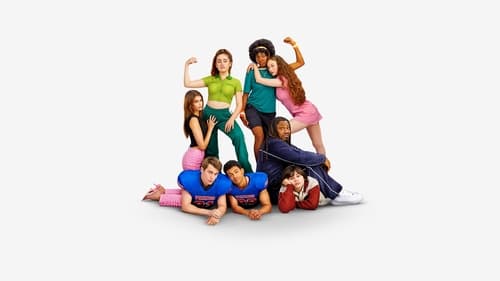 Marshawn Lynch improvised most of his lines.
When Josie's talking to the 'fight club' about her fake-juvie experience, she's actually recounting the plot of The Hunger Games (2012).
Ayo Edebiri and Rachel Sennott were roommates when they attended New York University. Emma Seligman also attended NYU at the same time, and the three were good friends.
Ayo Edebiri's character Josie and Havana Rose Liu's character first study at the diner named "But I'm a Diner," which references the lesbian-themed comedy film But I'm a Cheerleader (1999). The waitress who serves Josie and Isabel their food is named Natasha, presumably after Natasha Lyonne, the star of the aforementioned movie.
During the final battle with Huntington High the sword that is dropped by the Viking mascot is a replica of Anduril, Flame of the West - wielded by Aragorn in Peter Jackson's The Lord of the Rings: The Return of the King (2003).
The poster art for this movie was modeled after both Revenge of the Nerds (1984) and The Breakfast Club (1985).
When Isabel confronts Jeff in the cafeteria, he and his teammates are sitting at their table like Jesus and his 12 Apostles are seated in Leonardo Da Vinci's painting, "The Last Supper."
A major plot point in this film is Nicholas Galitzine's character Jeff being allergic to pineapple. In real life, Ayo Edebiri, who plays Josie, is allergic to pineapple.
Marshawn Lynch was initially unsure about accepting the role. However, he ended up taking it as a way to rewrite his regret of mishandling his younger sister coming out to him in high school.
While the film is set in present day, the wardrobe and settings range from the 70s to the 2000s. Aside from Tim using a flip phone, no smartphones were used or seen.
The instrumental beat used for the cheerleader's pep rally dance is a parody of Toxic by Britney Spears.
Marshawn Lynch was sent the script after the casting team saw his appearance on Murderville.
Ayo Edebiri also appears in Theater Camp (2023), which stars Molly Gordon. Gordon had co-starred in Emma Seligman and Rachel Sennott's previous collaboration, Shiva Baby (2020).
The film was released to theaters in the US and directly to streaming globally.
Cast