Doctor Jekyll London film premiere 2023
Dr. Nina Jekyll made herself a fortune in the pharmaceutical industry, rubbing shoulders with the elite and becoming a household name. But her success came at a cost, and after scandal forced her out of the spotlight she now lives in seclusion with her demons. In need of an assistant, Jekyll hires Rob - an ex-con straight out of rehab, trying to get back on his feet. However, it soon becomes clear that there are evil forces at play, and Rob's wits are tested in a game of cat and mouse with a mysterious and manipulative entity.
Doctor Jekyll London Premieres null
Status:

Not information yet

Date: Not information yet
Location: Not information yet
Release in Cinemas: 2023-10-27
Runtime:

90 minutes

directors: Joe Stephenson
Planning to attend the film premiere? Find more information regarding tickets, wristbands the times usually the premieres are taking place at London Film Premieres
If you're someone who loves to personalize your devices with stunning visuals, you simply cannot miss out on the best wallpapers available. Check out Our collection of 4K and HD wallpapers in full colour and high definition Click on the Image below to explore our extensive collection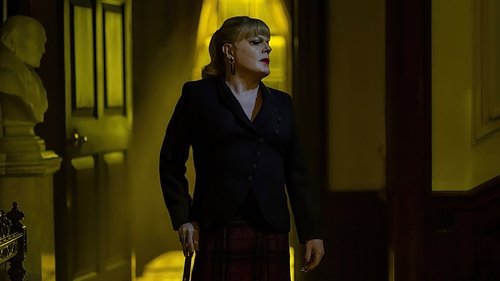 Watch Doctor Jekyll Trailer
In Nov. 2021, the U.K.'s Network Distributing sealed a deal with iconic British horror label Hammer Films to form Hammer Studios Ltd. "Doctor Jekyll," directed by Joe Stephenson and currently shooting in the U.K., will be the first film to be released by the newly formed studio.
In the film, a modern interpretation of Robert Louis Stevenson's iconic 1886 novella "The Strange Case of Dr. Jekyll & Mr. Hyde," Eddie Izzard plays Dr. Nina Jekyll, a recluse who finds friendship with her newly hired help, Rob, and they must work together to prevent Hyde from destroying her life.
Genre
Drama,Horror,Mystery
Cast