Dungeons & Dragons Honor Among Thieves London Film Premiere 2023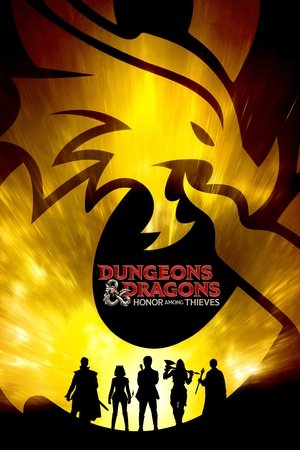 A charming thief and a band of unlikely adventurers embark on an epic quest to retrieve a lost relic, but things go dangerously awry when they run afoul of the wrong people.
Dont miss the chance to get best Christmas Deals from Amazon
Dungeons & Dragons Honor Among Thieves London Premieres
Status:

Not information yet

Date:Not information yet
Location: Not information yet
Release in Cinemas: 2023-03-31
Planning to attend the film premiere? Find more information regarding tickets, wristbands the times usually the premieres are taking place at London Film Premieres
Dungeons & Dragons Honor Among Thieves Trailer
The movie is set in the Forgotten Realms.
John Francis Daley, this movie's co-writer and co-director, starred on the TV series Freaks and Geeks (1999-2000), where his character, Sam Weir, is shown to be a big fan of D&D and is seen playing the game with his friends in the show's final episode, "Discos and Dragons".
Actor Joe Manganiello revealed on the Happy Sad Confused podcast that he co-wrote a D&D script, but it is unknown if it was incorporated into John Francis Daley and Jonathan Goldstein's script.
The fourth Dungeons and Dragons film and also a reboot.
The tone of the movie is said to be similar to Guardians of the Galaxy (2014).
The movie was moved to November to accommodate for Mission: Impossible - Dead Reckoning - Part One (2023) and later to May 2022 and March 2023 due to the COVID-19 pandemic.
The film was originally going to be developed by Warner Bros. Pictures after winning a lawsuit against Universal Pictures (where Chris Morgan was said to write and direct), but it was later moved to Paramount Pictures and Allspark Pictures.
Chris McKay was in negotiations to direct, but left to direct The Tomorrow War (2021).
Rob Letterman was set to direct and Ansel Elgort was casted as the lead, until the project moved over to Paramount Pictures.
Where was Dungeons & Dragons Honor Among Thieves filmed?
Dungeons & Dragons Honor Among Thieves was set around this are the locations:
Belfast, County Antrim, Northern Ireland, UK
Carrickfergus, County Antrim, Northern Ireland, UK
Iceland
Clandeboye Estate, Bangor, County Down, Northern Ireland, UK
Castle Ward, Strangford, County Down, Northern Ireland, UK
Genre
Action,Adventure,Fantasy
Cast