Femme London film premiere 2023
Femme London Premieres null
Status:

Not information yet

Date: Not information yet
Location: Not information yet
Release in Cinemas: 2024-03-22
Runtime:

99 minutes

directors: Sam H. Freeman
directors: Ng Choon Ping
Planning to attend the film premiere? Find more information regarding tickets, wristbands the times usually the premieres are taking place at London Film Premieres
If you're someone who loves to personalize your devices with stunning visuals, you simply cannot miss out on the best wallpapers available. Check out Our collection of 4K and HD wallpapers in full colour and high definition Click on the Image below to explore our extensive collection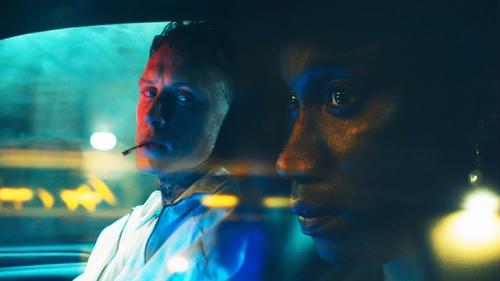 Ping emphasizes how the character of Preston is utterly at odds with that of MacKay in real life. "It always surprises me how unlike George he is in the film. In real life, he's sweet, so friendly and such a decent guy. He was unrecognizable from his usual stuff but he also brings an essential sweetness to Preston, which deepens the character."
The directors decided to recast the roles for the feature, signing Stewart-Jarrett and MacKay. "We wanted to distance the film from the short. There were new characters and a new story," says Freeman.
The film received one of the biggest standing ovations at Berlinale 2023.
Femme marks the debut feature of screenwriter Freeman (Industry, This Is Going To Hurt and The Power) and theatre director Ping, who have described themselves in the past as "queer creators breaking into a straight space."
The feature follows the pair's s BAFTA-nominated and BIFA-winning short of the same name, starring Paapa Essiedu and Harris Dickinson, which they made as a proof of concept for the long-planned feature.
Cast