It Lives Inside London film premiere 2023
Sam, an Indian-American teen, lives in an idyllic suburb with her conservative mother and her assimilated father. Sam's cultural insecurities grow due to her estranged friend, Tamira, who mysteriously carries around an empty mason jar all the time. In a moment of anger, Sam breaks Tamira's jar and unleashes an ancient Indian demonic force that kidnaps Tamira. Sam searches for Tamira, following the trail of a young man who performed a deadly ritual, until the demonic entity starts targeting her, murdering her boyfriend and shattering her reality with terrifying visions. Sam must band together with her parents and a sympathetic teacher to save Tamira and put an end to the terror of the demon.
It Lives Inside London Premieres null
Status:

Not information yet

Date: Not information yet
Location: Not information yet
Release in Cinemas: 2023-09-22
Runtime:

99 minutes

directors: Bishal Dutta
Planning to attend the film premiere? Find more information regarding tickets, wristbands the times usually the premieres are taking place at London Film Premieres
If you're someone who loves to personalize your devices with stunning visuals, you simply cannot miss out on the best wallpapers available. Check out Our collection of 4K and HD wallpapers in full colour and high definition Click on the Image below to explore our extensive collection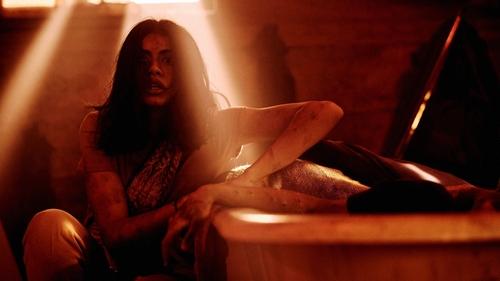 Watch It Lives Inside Trailer
Bishal Dutta's feature film directorial debut.
Genre
Drama,Horror,Thriller
Cast