Lightyear London Film Premiere 2022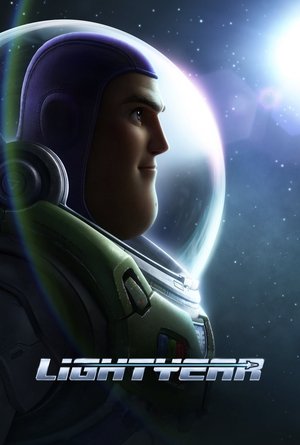 While spending years attempting to return home, marooned Space Ranger Buzz Lightyear encounters an army of ruthless robots commanded by Zurg who are attempting to steal his fuel source.
Lightyear London Premieres UK Premiere
Status:

Confirmed

Date:June 13, 2022
Location: Cineworld Leicester Square, London
Attended by:

Chris Evans, Taika Waititi, Tim Peake, Keke Palmer, Uzo Aduba, Director Angus Maclane, Producer Galyn Susman

Release in Cinemas: 2022-06-17
Rating: 5.3
Runtime:

100 minutes
Planning to attend the film premiere? Find more information regarding tickets, wristbands the times usually the premieres are taking place at London Film Premieres
The oxygen tanks in the movie are actually scream canisters used in Monsters Inc to save the scares and laughs.
The ship's internal voice activated navigator (IVAN), the equivalent of a GPS, acts like a real-world, misbehaving GPS. It's voiced by Mary McDonald-Lewis who's also the voice of OnStar's navigation system.
The Space Ranger suit that Darby wears throughout the film reads "Tempus". This is a reference to "Tempus from Morph", one of the names being considered for Buzz Lightyear early in development of the original Toy Story (1995). The "Tempus from Morph" name was used in the 1992 test footage for that film.
Taika Waititi voices a character called 'Mo Morrison'. This is a nod to Waititi's fellow New Zealand actor, Temuera Morrison, best known internationally for playing the role of Jango Fett in Star Wars: Episode II - Attack of the Clones (2002) and several more recent spin-off television series.
The film deliberately borrows plot points and imagery as nods to several classic science fiction films , notably the original Star Wars trilogy (1977-1983), Alien (1979), Star Trek (2009), Lost in Space (1998), 200: A Space Odyssey (1968), 2010; The Year We Make Contact (1984), The Black Hole (1979) and even the original Thunderbirds (1965) television series.
Bill Hader is the only actor to appear in a Toy Story film as well as Lightyear. As he played Axel the Carnie in Toy Story 4 (2019) and in Lightyear he plays the rookie, Featheringhamstan.
On Buzz's ship, there's a piece of technology that gives him trouble. He pops out the unit, blows into it to clear out the dust, and sticks it back in, after which it miraculously works. This is similar to a widely-used technique for the original Nintendo Entertainment System (NES) when game cartridges failed to load properly. (However, Nintendo at the time warned against it, and many game experts since then have debunked the practice as an urban legend. Blowing on the cartridge actually tended to make the problem worse by corroding the copper pins, making it harder for the NES connector pins to make a clean connection.)
James Brolin admitted that he had never seen any of the previous Toy Story movies so knew nothing about any of the characters in this film. He said he agreed to voice Zurg purely on the grounds that '...the Pixar guys have good judgement'.
Buzz Lightyear and Zurg are the only two characters to appear from the "Toy Story" films.
At the film's premiere, Chris Evans (jokingly) apologized to James Brolin for beating up his son Josh Brolin in Avengers: Endgame (2019).
This film is rated PG by the MPAA, unlike all four main Toy Story films in the franchise, which were rated G. However, due to the brief same sex kiss, it became the first children's animated film to be given an NC16 rating in Singapore, equivalent to a R rating in the US.
The names for most of the characters share names with Portland, Oregon bridges: Hawthorne, Burnside, Morrison, Steel, and Sellwood are all names of well-known bridges.
At around the teasers thirty-three second mark, when Buzz's Cool Starship is entering space, you can see the Pixar lamp in the background as a constellation of stars
Chris Evans shares the same birthday with Tim Allen, who voiced Buzz Lightyear in the "Toy Story" franchise; both were born in June 13th (Evans was born in 1981 and Allen was born in 1953).
This is the first animated film for actor James Brolin.
Shane Sweet played a kid in the original Toy Story, now she returns to a Toy Story property in Lightyear as providing additional voices.
Buzz Lightyear attempts to evade capture from Zurg by hiding under the floor in vent shafts. This is similar to what Newt did in Aliens when she was trying to evade capture from the Queen Alien. Each time Zurg lifts a floor vent cover, Buzz Lightyear goes in a different direction, just like Newt did in Aliens.
For the film's IMAX release, this is the first animated feature film in history to have its aspect ratio opened from 2.39:1 to 1.43:1 for select sequences of the film.
DERIC's front panel has the same inscription in the exact same handwriting that Pvt. Vasquez wore in Aliens (1986): El Riesgo Siempre Vive (The Risk Always Lives), which is analogous to 'Luck Favors The Bold'.
The robot cat character, SOX, is possibly based on Comet, a character from the cancelled Circle 7 version of Toy Story 3 and the cat sidekick to the main antagonist of said version of aforementioned movie, Daxx Blastar.
When Buzz first encounters Izzy, Izzy's suit has the number "42" on it. This could be a reference to the Answer to the Ultimate Question of Life, the Universe, and Everything, from Douglas Adams' series The Hitchhiker's Guide to the Galaxy, frequently used in science fiction, or a reference to Jackie Robinson's Brooklyn Dodgers uniform number as the first African American to play Major League Baseball.
Pixar's first spinoff and second prequel after Monsters University (2013).
Pixar regular John Ratzenberger does not appear. While he appeared in every Toy Story entry, he similarly did not appear in the spin-offs Buzz Lightyear of Star Command: The Adventure Begins (2000) and Buzz Lightyear of Star Command (2000).
The scene in the foggy forest is a nod to the Star Wars franchise.
IVAN read backwards is NAVI for navigation system.
Pixar's second theatrical release in the 2020s decade with the first being Onward, leaving Soul (2020), Luca (2021), and Turning Red (2022) as the only three Pixar movies to be Disney+ original movies since they three skipped theaters.
Disney's second animated spin-off to be produced in an aspect ratio of 2.39:1 after Planes: Fire & Rescue (2014).
Pixar's first film to be based on already existing animated media and the first Pixar film since Brave (2012), to be based on already existing work.
This is the first Pixar animated film to premiere in theatres in 2 years since the COVID-19 pandemic.
This is the second Toy Story spin-off after Buzz Lightyear of Star Command (2000).
James Brolin, who voices Zurg is the father of Josh Brolin who played Thanos in Marvel Cinematic Universe films, Chris Evans, who voices Buzz Lightyear played Captain America in the same franchise.
This is Pixar's second sci-fi film after WALL·E (2008).
Third film that Chris Evans and Taika Waititi have appeared together in after Avengers: Endgame (2019) and Free Guy (2021).
The Character names, Steel, Burnside, Morrison and Hawthorn are all bridges in the City of Portland, Oregon, where the Director Angus MacLane grew up.
Marks the second time Michael Giacchino has scored an installment to a Pixar film franchise that is traditionally scored by Randy Newman, after Cars 2 (2011). Earlier, Giacchino have previously scored the two television holiday specials Toy Story of Terror (2013) (the former of which is also directed by Angus MacLane) and Toy Story That Time Forgot (2014).
The fourth theatrically released animated prequel after Puss in Boots (2011), Monsters University (2013), and Minions (2015).
Original Buzz Lightyear voice actor Tim Allen disliked this film. He said in an interview that he "didn't feel that the movie was about Buzz Lightyear" and that the movie "wasn't related to the Toy Story movies".
The fifth theatrically released animated spin-off after Puss in Boots (2011), Penguins of Madagascar (2014), Minions (2015), and The Lego Batman Movie (2017).
Buzz Lightyear is seen wearing space uniforms with the abbreviation "SC" marked on them for "Star Command". "SC" was also seen on another character who was played by Tim Allen; Scott Calvin/Santa Claus, when wearing their pajamas. That time the "SC" standed for "Santa Claus" or "Scott Calvin" instead of "Star Command".
The movie was poorly received by fans, with many favoring the early 2000s cartoon series, Buzz Lightyear of Star Command, over Lightyear.
When doing his mission logs, Lightyear says the same recurring line from the Toy Story movies when landing on another planet: "Buzz Lightyear to Mission Log. There appears to be no sign of intelligent life anywhere." Every instance of this line is also interrupted in some way.
Lightyear (2022) and Toy Story (1995) have a similar introduction of Buzz. In both movies he recites the exact same opening line while recording his mission logs when arriving to an "unknown planet". He also gets interrupted by a character who ends up becoming his best friend.
Lightyear (2022) and Toy Story (1995) share a similar character arc for Buzz, in which he alienates his adventure partners at the beginning and then eventually accepts them and they become a real team.
Where was Lightyear filmed?
This are the locations:
New York City, New York, USA
Walt Disney Feature Animation - 500 S. Buena Vista Street, Burbank, California, USA
Pixar Animation Studios - 1200 Park Avenue, Emeryville, California, USA
Cast