Poor Things London film premiere 2023
From filmmaker Yorgos Lanthimos and producer Emma Stone comes the incredible tale and fantastical evolution of Bella Baxter (Stone), a young woman brought back to life by the brilliant and unorthodox scientist Dr. Godwin Baxter (Willem Dafoe). Under Baxter's protection, Bella is eager to learn. Hungry for the worldliness she is lacking, Bella runs off with Duncan Wedderburn (Mark Ruffalo), a slick and debauched lawyer, on a whirlwind adventure across the continents. Free from the prejudices of her times, Bella grows steadfast in her purpose to stand for equality and liberation.
Poor Things London Premieres BFI LFF – HEADLINE GALA
Status:

Confirmed

Date:October 14, 2023
Location: Southbank centre, Royal festival hall, London
Attended by:

Emma Stone, Mark Ruffalo, Willem Dafoe, Ramy Youssef

Release in Cinemas: 2023-12-08
Runtime:

141 minutes

directors:Yorgos Lanthimos
Planning to attend the film premiere? Find more information regarding tickets, wristbands the times usually the premieres are taking place at London Film Premieres
If you're someone who loves to personalize your devices with stunning visuals, you simply cannot miss out on the best wallpapers available. Check out Our collection of 4K and HD wallpapers in full colour and high definition Click on the Image below to explore our extensive collection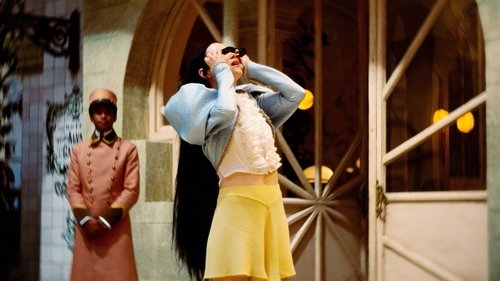 Watch Poor Things Trailer
As revealed in the September 2023 issue of Empire magazine, Yorgos Lanthimos gave screenwriter Tony McNamara three films as references for the tone and feel of the film : The Ship Sails On (1983), Belle de Jour (1967) and Young Frankenstein (1974).
Director Yorgos Lanthimos received an eight-minute standing ovation at the world premiere during the 2023 Venice Film Festival. None of the stars could attend due to the SAG-AFTRA strike.
During a press conference at the 2023 Venice Film Festival, director Yorgos Lanthimos commended star Emma Stone on fully committing to filming her very graphic sex scenes in the movie. He said, "It was very important for me to not make a film that would be prudish, because that would be like completely betraying the main character. We had to be confident Emma had to have no shame about her body, nudity, engaging in those scenes and she understood that right away. As soon as I started saying something about sex, she would say: 'yes,' of course, it's Bella. We will do what we need to do.'"
Yorgos Lanthimos' first adaptation of a novel.
Poor Things is Yorgos Lanthimos' longest film to date.
Emma Stone's third collaboration with Yorgos Lanthimos after The Favourite (2018) and short film, Vlihi (Bleat), with the Greek National Opera (2022).
Yorgos Lanthimos had read the novel many years before making the film, and after he became interested in adapting it for the screen, he visited the author Alasdair Gray in person to successfully convince him to give him the rights to option it. Lanthimos traveled to Glasgow, where Gray lived and where some of the novel is set, and the author showed him around a number of the real locations in the city which also appear in the book, including the university. Gray also expressed admiration for Lanthimos' earlier film Dogtooth (2009) and said he thought he was very talented.
The cast includes one Oscar winner: Emma Stone; and two Oscar nominees: Willem Dafoe and Mark Ruffalo.
A stream of theatergoers bolted for the exit during the premiere at the 2023 Venice Film Festival due to the graphic and sometimes violent sex scenes involving Emma Stone's character.
Christopher Abbott and Margaret Qualley have worked together before in the film Sanctuary (2022).
Emma Stone,Mark Ruffalo and Willem Defoe all worked with Marvel Studios. Ruffalo in The Avengers (2012), Avengers: Age of Ultron (2015), Avengers: Infinity War (2018) and Avengers: Endgame (2019) as Dr Bruce Banner/Hulk. Emma Stone played Gwen Stacey in The Amazing Spider-Man (2012), and it's sequel The Amazing Spider-Man 2 (2014). Willem Defoe played Dr Norman Osbourne/Green Goblin Spider-Man (2002), Spider-Man 2 (2004), Spider-Man 3 (2007), and Spider-Man: No Way Home (2021).
Cast