Prey London Film Premiere 2022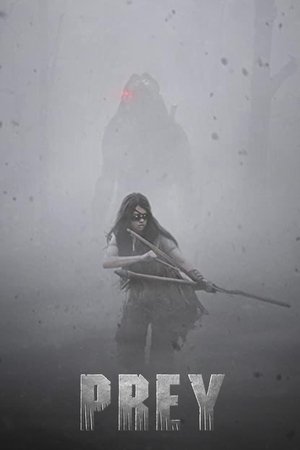 The origin story of the Predator in the world of the Comanche Nation 300 years ago. Naru, a skilled female warrior, fights to protect her tribe against one of the first highly-evolved Predators to land on Earth.
Prey London Premieres London Gala Screening
Status:

Confirmed

Date:July 26, 2022
Location: at the Vue West End, London
Attended by:

Amber Midthunder, Director Dan Trachtenberg, Producer Jhane Myers

Release in Cinemas: 2022-08-05
Planning to attend the film premiere? Find more information regarding tickets, wristbands the times usually the premieres are taking place at London Film Premieres
Co-producer John Davis said that he feels the original Predator (1987) "was a wonderful, interesting movie and I know what worked about it." He added, "I feel like we kind of never got back there again. We ended up in different places. I think this is a worthy complement to the first one. It's going to be as good."
It was announced in April 2021 that the original Predator scribes were suing Disney's 20th Century Studios. According to The Hollywood Reporter, Jim and John Thomas, who wrote 1987's Predator, have filed a lawsuit against 20th Century Studios over the copyrights to the sci-fi action classic. The Thomas brothers allegedly filed the suit to exploit a copyright termination provision in order to recover the copyright to their literary material. Disney's 20th Century Studios filed a countersuit against them to keep the series under its ever-expanding film roster. Until the lawsuit is decided, the new Predator movie to be directed by Dan Trachtenberg can't move ahead.
This would be the fifth entry in the series (not counting the Alien vs. Predator films) and will reportedly not have any connection to The Predator (2018), the previous film that was co-written and directed by original Predator (1987) cast member Shane Black.
20th Century Studios (now owned by Disney) announced in November 2020 that it engaged 10 Cloverfield Lane (2016) director Dan Trachtenberg to direct a fifth installment in the Predator series. The script is being written by Patrick Aison, whose producer-writer credits include the series Kingdom (2013), Jack Ryan (2014)and Treadstone (2019). Trachtenberg was bummed that news of the film leaked and tweeted, "This was meant to be a surprise. Been working on this for almost four years now. I am very sad that what we had in store for how you could discover this movie will no longer happen. It's a bummer. But also...YAY!"
All but confirmed by Trachtenberg on Twitter, it is thought to be the latest 'Predator' film. According to Trachtenberg, he has been working on it for around 4 years (as of 20/11/2020).
Director Dan Trachtenberg posted on Instagram on July 30, 2021: "Looking at this old picture of our slate from when we shot 10 Cloverfield Lane and thinking about how sometimes they report on a movie's title, but it's actually just the code name it is shooting under." The photo showed a slate with the name "Valencia," which was the film's working title. Many have interpreted this cryptic message to mean Trachtenberg was saying the new Predator film will not be titled Skrull, and that it may only be the working title.
The film was originally envisioned as an R-rated film. However, producer John Davis hinted at a possible PG-13 rating as well. If the latter is true, than this will make Prey the first solo Predator film to be rated PG-13. Alien vs. Predator (2004) was also rated PG-13, but that was a crossover film with Alien.
The first solo Predator movie with a female lead. Alien vs. Predator (2004) also had a female lead.
First Predator film to be released as a streaming exclusive.
This movie is slated to be released in the Comanche language. There is also an English version, and a version with Comanche subtitles.
Where was Prey filmed?
This are the locations:
Calgary, Alberta, Canada
Alberta, Canada
Canada
Cast