The Gray Man London Film Premiere 2022
Court Gentry aka, Sierra Six a highly skilled former CIA Operative, was once the agency's best merchant of death. After his escape from prison, and recruitment by former handler Donald Fitzroy, Gentry is now on the run from the CIA with agent Lloyd Hansen hot on his trail. Aided by Agent Dani Miranda, Hansen will stop at nothing to bring Gentry down.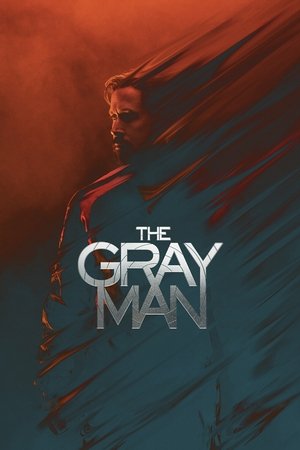 When the CIA's most skilled operative-whose true identity is known to none-accidentally uncovers dark agency secrets, a psychopathic former colleague puts a bounty on his head, setting off a global manhunt by international assassins.
The Gray Man London Premieres UK Special Screening
Status:

Confirmed

Date:July 19, 2022
Location: BFI Southbank, London, London
Attended by:

Ryan Gosling, Chris Evans, Ana De Armas, Rege-Jean Page, Directors Anthony And Joe Russo

Release in Cinemas: 2022-07-22
Runtime:

122 minutes
Planning to attend the film premiere? Find more information regarding tickets, wristbands the times usually the premieres are taking place at London Film Premieres
The movie's $200 million budget makes it, as of 2021, the most expensive Netflix original movie, tied in with Red Notice (2021).
Chris Evans was originally considered for the lead role, and declined it to play the villain.
Ryan Gosling's first ever multiple-film franchise role, he had previously turned down Marvel and DC comics film deals.
Ana de Armas has previously collaborated with both leading men. This movie marks the second collaboration with Ryan Gosling after Blade Runner 2049 (2017) and the second collaboration with Chris Evans after Knives Out (2019), and will later star in Ghosted.
Every character in the film wears Tag Heuer watches, following Ryan Gosling's partnership with the luxury brand.
On Chris Evans' first day of filming, he accidentally hit Ryan Gosling in the face with his prop gun.
Brad Pitt was attached as the lead and James Gray was set to direct the project since 2011, but dropped out. Christopher McQuarrie was set to direct Charlize Theron until that iteration fell apart.
While on the set of the film, Dhanush won his second National Award for Best Actor (the Indian equivalent of an Oscar) for his performance in Asuran (2019).
Reunites actor Chris Evans and the Russo brothers after Avengers: Endgame (2019) and the first time Evans plays an antagonist role in the Russo's films.
Reunites directors Anthony and Joe Russo with screenwriter duo Christopher Markus and Stephen McFeely from the Marvel Cinematic Universe films Captain America: The Winter Soldier (2014), Captain America: Civil War (2016), Avengers: Infinity War (2018) and Avengers: Endgame (2019).
Callan Mulvey and Chris Evans both starred in Captain America: The Winter Soldier (2014).
Chris Evans and Alfie Woodard previously starred in Captain America: Civil War (2016).
Where was The Gray Man filmed?
This are the locations:
Château de Chantilly, France
Long Beach, California, USA
Prague, Czech Republic
Baku, Azerbaijan
Charles Bridge, Prague, Czech Republic
Cast