The Kitchen London film premiere 2023
In a dystopian London, the gap between rich and poor has been stretched to its limits. All forms of social housing have been eradicated and only The Kitchen remains. A community that refuses to move out of the place they call home. This is where we meet a solitary Izi, living here by necessity and desperately trying to find a way out, and a 12-year-old Benji, who has lost his mother and is searching for a family. We follow our unlikely pair as they struggle to forge a relationship in a system that is stacked against them.
The Kitchen London Premieres BFI LFF – CLOSING NIGHT GALA
Status:

Confirmed

Date: October 15, 2023
Location: Southbank centre, Royal festival hall, London
Attended by:

Kane Robinson, Jediaiah Bannerman, Hope Ikopu Jr, Teija Kabs, Demmy Ladipo

Release in Cinemas: 202401
Runtime:

104 minutes

directors: Daniel Kaluuya
directors: Kibwe Tavares
Planning to attend the film premiere? Find more information regarding tickets, wristbands the times usually the premieres are taking place at London Film Premieres
If you're someone who loves to personalize your devices with stunning visuals, you simply cannot miss out on the best wallpapers available. Check out Our collection of 4K and HD wallpapers in full colour and high definition Click on the Image below to explore our extensive collection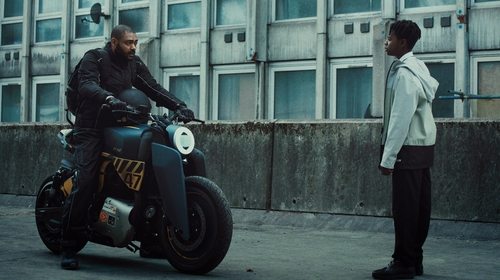 Watch The Kitchen Trailer
Kibwe Tavares's directorial debut.
Genre
Adventure,Drama,Sci-Fi
Cast