The Legend of Maula Jatt London film premiere 2023
The Legend of Maula Jatt London Premieres null
Status:

Not information yet

Date: Not information yet
Location: Not information yet
Release in Cinemas: 2022-10-13
Runtime:

153 minutes

directors: Bilal Lashari
Planning to attend the film premiere? Find more information regarding tickets, wristbands the times usually the premieres are taking place at London Film Premieres
If you're someone who loves to personalize your devices with stunning visuals, you simply cannot miss out on the best wallpapers available. Check out Our collection of 4K and HD wallpapers in full colour and high definition Click on the Image below to explore our extensive collection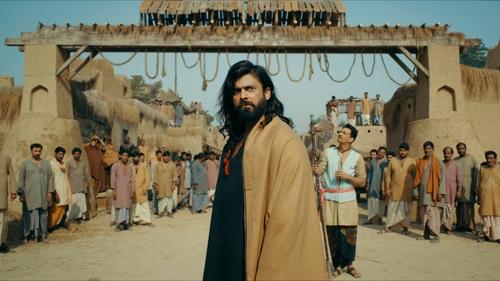 Watch The Legend of Maula Jatt Trailer
The legend of Maula Jatt is Pakistani cinema's most expensive film till date
Although the characters are taken from the Pakistani hit film Maula Jatt (1979), this film is neither a sequel nor a remake of the original film. It is a completely new script.
Director Bilal Lashari stated that his previous film Waar (2013) was acclaimed for its cinematography but criticized for its script. Thus he spent more time on the script of this movie. This film has been in production since 2014.
Despite not playing in major Cinemas Chains In Pakistan, the Film Has the biggest International Release for Any Pakistani Film Ever. Film has shattered all box office records of collection domestically on its 3rd day
The first film from the subcontinent to get the same date release in China with its domestic release in Pakistan.
Mahria Khan and Fawad Khan Reunite as Leading Couple 1st time After their super hit timeless classic Humsafar
Features 3 Prominent Pakistani Singers, Ali Azmat (Junoon) Fawad Khan (E.P.) Faris Shafi Director Bilal Lashari Got His Start Directing Music Videos
This is the first Pakistani film which features almost all of the current A list actors of Pakistan (Fawad Khan, Mahira Khan, Hamza Ali Abbasi, Humaima Malik, Gohar Rasheed)
The film release delayed somehow from 2019 for numerous reasons copyrights issue initial amongst!
The Cast and Crew are friends in Real Life. This is a Punjabi Film, the actors have done a great job, as none of them really speak it, only Hamza Ali Abbasi Spoke Punjabi
Shooting on this film started in January 2017 and was wrapped in June 2019.
To convince the producers and other cast and crew for this idea, Bilal Lashari recorded a 45 seconds voice clip of Hamza Ali Abbasi playing Noori Natt.
The producer Dr Asad J Khan is a medical doctor. A group of creative students made a short movie for students' entertainment from the 8th batch called 'Jutts in medical college' by 'Frontierian Production', the med school legend has it and according to the legend it is thought that creative short movie might have inspired Dr Asad J Khan to produce this movie.
For the very first time, the idea of this film was pitched in 2013. During the shooting of 'War", Bilal Lashari shared this idea with Hamza Ali Abbasi.
The first Pakistani film to cross 100 Crores.
As of 2023 Most Successful Pakistani/Punjabi Film of all time.
Genre
Action,Drama,Fantasy
Cast