The Little Mermaid London Film Premiere 2023
A young mermaid makes a deal with a sea witch to trade her beautiful voice for human legs so she can discover the world above water and impress a prince.
The Little Mermaid London Premieres The Little Mermaid
Status:

Confirmed

Date:May 15, 2023
Location: Odeon Luxe, Leicester Square, London
Attended by:

Halle Bailey (Ariel), Jonah Hauer-King (Prince Eric), Melissa McCarthy (Ursula), Javier Bardem (King Triton), director Rob Marshall and composer Alan Menken, and introducing for the very first time, Ariel's Mer-Sisters who will be in attendance, which include: Simone Ashley, Kajsa Mohammar, Nathalie Sorrell, Karolina Conchet, Lorena Andrea and Sienna King

Release in Cinemas: 2023-05-26
Runtime:

135 minutes

directors:Rob Marshall
Planning to attend the film premiere? Find more information regarding tickets, wristbands the times usually the premieres are taking place at London Film Premieres
If you're someone who loves to personalize your devices with stunning visuals, you simply cannot miss out on the best wallpapers available. Check out Our collection of 4K and HD wallpapers in full colour and high definition Click on the Image below to explore our extensive collection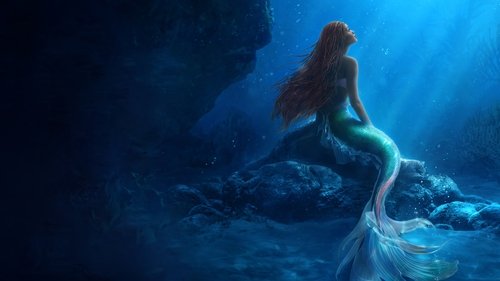 The Little Mermaid Trailer
Jodi Benson reportedly had talks with Disney about making an appearance in the film as she voiced Ariel in The Little Mermaid (1989). Benson confirmed she would be in the remake, but she did not specify her role. This same technique was also used in The Super Mario Bros. Movie (2023) where Charles Martinet, the original voice of both Mario and Luigi, also had a cameo role.
Singer Lizzo auditioned and campaigned for the role of Ursula. She even dressed like Ursula and sang "Poor Unfortunate Souls" on her Instagram page, but ultimately Melissa McCarthy got the role. Later, Lizzo and McCarthy met at an event and they discussed the audition. Not knowing Lizzo auditioned, her response to Lizzo was "why the hell did I get the part"?
Fans wanted Gordon Ramsay to play Chef Louis.
Online fans suggested Kacey Musgraves for the role of Vanessa. Musgraves had previously worked with Disney Studios, as she recorded the song "All is Found" for the Frozen II (2019) soundtrack, and covered "A Spoonful of Sugar" for a 2015 Disney compilation album. However, she was never approached for the part of Vanessa.
This will be the fifth collaboration between Rob Marshall and Disney after Marshall previously directed The Wonderful World of Disney: Annie (1999), Pirates of the Caribbean: On Stranger Tides (2011), Into the Woods (2014), and Mary Poppins Returns (2018).
Fans suggested Zendaya and Jane Levy for the role of Ariel. Zendaya commented on her involvement, but described it as "rumors". She did congratulate Halle Bailey on winning the role. Levy never auditioned for the part.
Lindsay Lohan expressed interest in playing Ariel. Lohan even wanted Meryl Streep as Ursula.
Flounder is the second aquatic Disney character Jacob Tremblay has voiced. The first was the title character in Pixar's Luca (2021), where he played a sea monster who could take on a human form when on land.
Audra McDonald expressed interest in playing Ursula. She previously played Madame de Garderobe in the live-action Beauty and the Beast (2017).
Harvey Fierstein expressed interest in playing Ursula.
Maya Hawke had auditioned to play Ariel. She considers not landing the role to be the biggest disappointment of her career so far.
In 2018, an online rumor circled that Lady Gaga was in talks to play Ursula. However, this was denied by Disney, as casting had not begun.
Scuttle will be the fourth male Disney character to have his gender switched from male to female in a live action remake of an animated Disney classic. The first three were Jaq in Cinderella (2015), Kaa from The Jungle Book (2016), and Jock from Lady and the Tramp (2019).
Harry Styles revealed on Capital Breakfast that although he met with the director of the film, Rob Marshall, there were scheduling conflicts which meant he couldn't take the part. He said: "I think it's obviously going to be an amazing film... But they shoot for so long and I wanna tour next year, maybe. I haven't announced that yet, but yeah, it just didn't quite line up."
This movie marks Melissa McCarthy's first movie musical. She is experienced with singing professionally, as she previously recorded the duet "Anything You Can Do" with Barbra Streisand.
Production on the film was temporarily halted in March 2020 due to the COVID pandemic, filming resumed in early 2021 in London.
Jonah Hauer-King won the role of Prince Eric when he and Cameron Cuffe had tested for the role.
A few online fans suggested Kathleen Turner for the role of Ursula. Turner was never approached for the part.
Noah Centineo was considered to portray Prince Eric. Harry Styles was considered, but turned down the part. He revealed that he wanted to put music out and focus on that for awhile. Sean Pignatelli, Jordan Spaulding, and Ralph Coppola have expressed interest in the role. Fans have offered suggestions such as Shawn Mendes, Jordan Fisher, and Jimin of BTS to be cast as Prince Eric.
The "Part of Your World" sequence was filmed over the course of three days. Halle Bailey described filming the segment as "the most beautiful experience of my life. Feeling all of the feelings that she feels. Her passion. Her discomfort. Everything that she was experience was so exciting for me to play. Just getting to sing a song I've loved ever since I was a child was really exciting."
This will be the fifth remake of a Walt Disney Animation Studios movie that is from the Disney Renaissance, after Beauty and the Beast (2017), Aladdin (2019), The Lion King (2019), and Mulan (2020).
Melissa McCarthy admitted she was in tears the first time she heard Halle Bailey's version of "Part of Your World."
Awkwafina's character in Crazy Rich Asians (2018) makes a joke about The Little Mermaid (1989). She stars in this live-action remake as Scuttle.
Christian Navarro revealed that he sent in an audition video of him for the role of Prince Eric to Disney.
In 2015, Universal Pictures announced that they would make their own live action take on The Little Mermaid with Chloë Grace Moretz attached for the lead role and Rebecca Thomas for director. Their's would have been darker as it would have taken on more elements from the original story by Hans Christian Andersen. However, plans fell through after Moretz dropped out of the project because she wanted to take a short break from acting, so the project was shelved.
Lin-Manuel Miranda has written lyrics for four additional songs for the film. The music of the new songs is still written by Alan Menken.
After Halle Bailey got the part of Ariel, there was a spark of controversy on the internet. The hashtag #NotMyAriel started trending on social media accounts, as some people criticized the casting choice for Ariel.
Rob Marshall invited Halle Bailey to audition after he saw a live performance of hers. She was the first person to read for the part and, according to Marshall, her rendition of "Part of Your World" during her audition left him in tears.
Variety reported that the film's official teaser trailer garnered more than 104 million global views during the first weekend following its release in September 2022. It surpassed those of recent Disney live action releases including Beauty and the Beast (2017) with 94 million, Aladdin (2019) with 74 million, Cruella (2021) with 68 million, and Maleficent: Mistress of Evil (2019) with 62 million views.
Exterior shots took place in Italy.
Contrary to the animated film, Sebastian has the correct amount of legs: 10 (including two pinchers). The animated Sebastian had eight (including the pinchers), because at that time that was much easier to animate.
A live-action remake of The Little Mermaid (1989).
The movie introduces new original characters, not seen in The Little Mermaid (1989), including Queen Selina, portrayed by Noma Dumezweni.
This is the first The Little Mermaid movie to be produced in the 2.35:1 aspect ratio. The other two were produced in 1.85:1.
Shang-Chi and the Legend of the Ten Rings (2021) and the live-action The Little Mermaid, both featuring Awkwafina, are among the movies to stop production, and a source told THR that a shutdown on movies of that size could cost $300,000-$350,000 a day.
Upon the release of the official teaser trailer, millions of people reacted with dislikes and laugh reacts on social media. The main reason for the unrelenting criticism is the choice of a non-white actress in the role of Ariel and for the poor quality of the ocean design. The reacts were inspired from the memes that emerged after the release of the superhero film Morbius (2022).
One of the arguments backlashers of Halle Bailey's (a black actress) casting as Ariel proposed was its "inaccuracy" the Danish origin of "The Little Mermaid" tale. In response, reviewers have pointed out that indigenous and black merpeople, or half-human, half-fish deities have also being represented in many cultures (for instance, African beliefs) long before European mythologies were disseminated, or Hans Christian Andersen's conception of the tale. The deities Yemoja and Mami Wata, both water spirits, are two examples.
When stars Halle Bailey and Melissa McCarthy introduced the live-action The Little Mermaid trailer during the 2023 Oscar ceremony on ABC, a network Disney owns, filmmakers Phil Lord, Christopher Miller, and others were outraged and responded on Twitter. Lord called it a blatant marketing move that "undermined" the integrity of the awards program." Miller called it "depressing" and that it "feels like it diminishes the the whole enterprise." Cinco Paul simply called it "gross" and added "boo to everyone responsible."
Asher Angel and Gavin Leatherwood auditioned for Prince Eric.
This is the second Disney film for Melissa McCarthy (after The Kid (2000)), Javier Bardem (after Pirates of the Caribbean: Dead Men Tell No Tales (2017)), Jacob Tremblay (after Luca (2021)), and Awkwafina (after Raya and the Last Dragon (2021)).
To be released six months before the original The Little Mermaid (1989) will mark its 34th anniversary.
Scuttle will be portrayed as a female diving bird instead of a male seagull as in the original in order to feature the character in underwater scenes.
Fifth collaboration between director Rob Marshall and costume designer Colleen Atwood. For all their previous four collaborations, Atwood's work has been Oscar-nominated for Best Costume Design, including two wins, for Memoirs of a Geisha (2005) and Chicago (2002).
Chrissy Teigen took to her Twitter account about wanting a role in the film.
Halle Bailey will be the third black actress to play a princess that was Caucasian in the original fairy tales. The first two were Brandy who played Cinderella (1997) and Alexandra Metz who played Rapunzel in Once Upon a Time (2011).
Alan Menken composed the original songs in The Little Mermaid (1989) and he is on board to do the same in this live action remake, like he did for Beauty and the Beast (2017) and Aladdin (2019).
Art Malik's third Disney movie since A Kid in King Arthur's Court (1995) and John Carter (2012).
Halle Bailey joked that when she recreated the famous 'hair flip' scene (where Ariel swims to the surface and flips her hair after her human transformation), she nearly broke her neck because her wig was so heavy.
At 135 minutes, this is the longest Disney live-action remake yet.
A handful of online fans suggested Megan Fox to play Vanessa. However, Fox was never approached by Disney Studios for the part.
Online fans suggested Bette Midler for the role of Ursula. However, Midler instead chose to work on Hocus Pocus 2 (2022), also from Walt Disney Studios.
Online fans suggested Iain Armitage for the role of Flounder. However, he was never approached by Disney Studios for the part.
Fans have suggested that actors such as Morena Baccarin, Evan Rachel Wood, Winona Ryder, Lena Headey, and Felicity Jones be up for the role of Carlotta.
Online fans also suggested Anne Hathaway for the role of Vanessa. However, she was also never contacted by Disney Studios for the part.
Both Daveed Diggs (Sebastian) and Jacob Tremblay (Flounder) worked together in Wonder (2017).
This is Javier Bardem's second Disney movie, after Pirates of the Caribbean: Dead Man Tell No Tales (2017).
This is the third live-action Disney musical film where Marc Platt serves as one of the lead producers on, following Into the Woods (2014) and Mary Poppins Returns (2018), both of which were also directed and co-produced by Rob Marshall. It is also his third producing credit on a live-action adaptation of a Disney animated film, following Aladdin (2019), where he served as an executive producer, and Cruella (2021), where he served as a lead producer.
Jodi Benson appears as a cameo giving Ariel (Halle Bailey) a fork known as a dinglehopper. This will mark Benson's second time working in a live action film since Enchanted (2007).
Where was The Little Mermaid filmed?
The Little Mermaid was set around this are the locations:
Sardinia, Italy
London, England, UK
Pinewood Studios, Iver Heath, Buckinghamshire, England, UK
Genre
Adventure,Family,Fantasy
Cast