The Son London Film Premiere 2023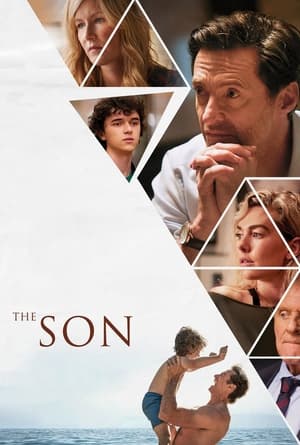 Peter has his busy life with new partner Beth and their baby thrown into disarray when his ex-wife Kate turns up with their teenage son, Nicholas.
Dont miss the chance to get best Christmas Deals from Amazon
The Son London Premieres
Status:

Not information yet

Date:Not information yet
Location: Not information yet
Release in Cinemas: 2023-01-20
Runtime:

123 minutes
Planning to attend the film premiere? Find more information regarding tickets, wristbands the times usually the premieres are taking place at London Film Premieres
Second collaboration of Anthony Hopkins and Florian Zeller after the movie "The Father" (2020).
Based on the play with the same name by Florian Zeller, who is the director of this film.
The cast includes two Oscar winners: Laura Dern, Anthony Hopkins, and two nominees: Hugh Jackman, and Vanessa Kirby.
Ben Smithard reunites as cinematographer with Florian Zeller after their collaboration in the movie "The Father" (2020).
Hans Zimmer will be scoring the movie which marks the first collaboration between the composer and the director.
Second movie by Florian Zeller.
The director has earned an Oscar for Best Adapted Screenplay in his debut as a movie director/screenwriter.
Where was The Son filmed?
The Son was set around this are the locations:
London, England, UK
De Havailland Campus, University of Hertfordshire, Hatfield, England, UK
Hatfield, England, UK
England, UK
UK
USA
New York, USA
Cast