Women Talking London Film Premiere 2023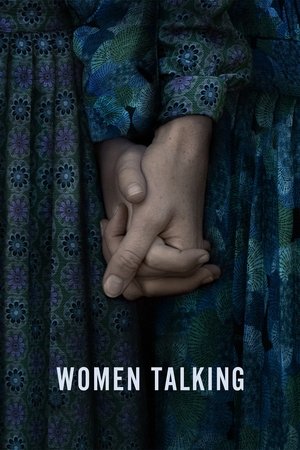 Do nothing. Stay and fight. Or leave. In 2010, the women of an isolated religious community grapple with reconciling a brutal reality with their faith.
Dont miss the chance to get best Deals from Amazon
Women Talking London Premieres
Status:

Not information yet

Date:Not information yet
Location: Not information yet
Release in Cinemas: 2023-01-06
Runtime:

104 minutes

directors:Sarah Polley
Planning to attend the film premiere? Find more information regarding tickets, wristbands the times usually the premieres are taking place at London Film Premieres
Director Sarah Polley explained more about the colour grading of the film, explaining how they played with saturation levels to create a feeling of "a world that had faded in the past". This is why the film appears to be almost black-and-white, but not quite.
The movie Women Talking is based on Miriam Toews's 2018 novel of the same name, which was in turn based on a true story of vicious serial rapes in an insular, ultraconservative Mennonite community in Bolivia. From 2005 to 2009, nine men in the Manitoba Colony, using livestock tranquilizers, drugged female victims ranging in age from three to sixty and violently raped them at night. When the girls and women awoke bruised and covered in blood, the men of the colony dismissed their reports as "wild female imagination"--even when they became pregnant from the assaults--or punishments from God or by demons for their supposed sins. According to a May 2019 BBC article by Linda Pressly, when the rapists were finally caught, they were arrested by Bolivian authorities. One fled from justice, but the other eight were tried and convicted. Seven were sentenced to twenty-five years in prison for the repeated, multiple rapes, and an eighth was convicted for providing the drug but then released. As of 2019, the elders of the Manitoba Colony were lobbying for the rapists' releases.
Both Rooney Mara and Claire Foy have played Lisbeth Salander. Mara in The Girl with the Dragon Tattoo (2011) and Foy in The Girl in the Spider's Web (2018).
Both Rooney Mara and Ben Whishaw have worked with Daniel Craig. Mara in The Girl with the Dragon Tattoo (2011). Whishaw in The Trench (1999), Enduring Love (2004), Layer Cake (2004), Skyfall (2012), Spectre (2015) & No Time to Die (2021).
The film cast includes one Oscar winner: Frances McDormand; and two Oscar nominees: Rooney Mara and Jessie Buckley.
On the first weekend of its limited theatrical release, it grossed $40,530 from 8 theaters, making it the worst platform opening of the year. Deadline cited the threat of a tripledemic surge in COVID-19 and flu cases, the nationwide impact of Winter Storm Elliott and the solidification of the public's desire to no longer support prestige films as the reasons.
Where was Women Talking filmed?
Women Talking was set around this are the locations:
Cast